Windows 10's latest update has made things quite easy and on-a-go. With a major upgrade, security is now more stiff and reliable. But, things always have loopholes within them. Windows 10 despite being secure enough, still has minor drawbacks. One of the most common errors, we all come across is "irql-not-less-or-equals- error." In the beginning error though being minor can reach an unstable point. By unstable position, we mean that it corrupts the whole of the system collectively and cannot be fixed.

What caused irql-not-less-or-equal error?
The irql-not-less-or-equals-Windows 10 error is a system error . The main reason behind this error is the outdated faulty drivers that put up load on the whole system. Windows, instantly informs you about the malfunctioning drivers. You can easily detect that your drivers are getting outdated or corrupt. Because, they make the whole system slow in the beginning and corrupt at the end. Once your system slows down, you should never ignore this sign. Because, it is a general indication that one of your drivers is affecting the whole system. As more of the drivers start getting corrupt. The problem becomes more dominant. The screen of your Windows desktop ultimately turns blue. This is called Blue Screen of Death . It gives the very "clear" indication that your system has gotten corrupted wholly. Once the screen turns blue, you see this command over the blue screen. It refers to the misconfiguration caused by the faulty drivers within your system unit. Once, the fault has reached the point of screen death. You need to prepare yourself for some serious consequences. Because, this is a general indication that your desktop is facing an issue that cannot be resolved immediately. So, you must ready yourself for some serious programming fixing.
But what are the driver errors?
Not all of us are cyberjunkies , having deep interest in computers. Many of us are aware of computers as only the devices we use for carrying out the most important and significant tasks of our lives. So, we don't get into the depth of our systems as long as they are working efficiently. But, it is really important to know some basics of the system unit. Because, it can save you from a lot of trouble you might be facing in the near or far future. Let us give you a simple example. Consider any famous brand or business. The top leading companies of the world are liked on a global level why? Because they have a large number of workforce as supervisors, managers, workers and customer supporters. When there are separate departments in a specific business. It becomes very easy for the business to be at the top. Because, with a large number of people specified for specific tasks. They can easily manage their work and deliver high quality products or services at the end. Windows 10 is the latest addition in the family of Windows. It promises you a quality performance. Therefore, in order to get the maximum output. It has multiple drivers which work collectively at the same time. Hence, it makes the system more efficient and capable to run. Since, the drivers are too many. Therefore, if any of the drivers become faulty. It as a whole affects the whole system.
There are many types of errors caused by malfunctioning drivers. It also depends upon the upgrade the drivers receive from time to time. If you are careless enough to not to upgrade your Windows despite repeated notifications. You are surely going to have driver problems. The driver-upgrade problems are not the only problems. But,sometimes, your drivers being too many in quantity, become incompatible to keep pace with the device's requirements. These incompatible drivers ultimately result in creating up certain system errors within the device. You might be knowing the "System Thread Exception Not Handled"error. As well as, "KMODE Exception Not Handled"error both because of the incompatible drivers. But, irql-not-less-or-equal- Windows 10 error is the most common one. This error as we already mentioned starts from an incompatible driver. So at first, the prompt which appears at your screen is, " driver-irql-not-less-or-equal ". This prompt firstly affects the driver's performance. It later on makes the whole system corrupt. As your screen prompt appears as, " irql-not-less-or-equal " that is really a reason to consider. Though, it seems a bit hard to fix up this problem. But, there are certain easier ways through which you can cover up this error. As both types of errors are related to each other. Therefore, they can be fixed in almost the same pattern.You can follow almost certain common steps for an easy fix. In this article, we are going to tell you some ways through which you can easily fix up this error. Acting upon a few simple steps, you can easily manage to save your desktop from going into a state of permanent worklessness. But, before beginning, we would like to advise you to keep a good check upon your system. So, you can never experience such an error by keeping your system in order. You can do this by following certain simple ways and closing certain tabs for less workload on the drivers.
How do the drivers get outdated?
There is a list of all the factors that can cause drivers initiate this kind of error
● Error in the memory management
Talking about the drivers guilty of irql-not-less-or-equal error. There are certain audio drivers or certain ntoskrnl.exe.kernel files responsible for this kind of errors. This also takes the discussion to the fact that because kernel files are one main cause of causing this type of error. Therefore, this error can ultimately get to a serious point where it becomes too hard to fix it back. Because, or this reason, you should try to eliminate this kind of error from your device by keeping a timely scan on the drivers. Once, the error gets serious, your PC is at a high risk of data corruption.
But, not always the kernel files are the real culprits. But, one of my gamer friends faced this issue once. Going into the depth of this problem. I found out that the major reason over there was overclocking his PC . The more time he spent over the PC. The more the CPU got hot. This caused overheating of the CPU . So, try not to overclock your PC because this is never a good step for your CPU health. You can prevent this problem by using certain overclocking disabling softwares and a CPU temperature monitor.
Whenever there is a memory leak, or in other words shortage of space in your PC. What is your first choice?It will usually upgrade your RAM . But, this will do for your device. Rather, it is likely going to cause this kind of error in your device. Because, the RAM in this case gets incompatible with the desktop.
Windows 10 offers time to time updates. Many times, an irql-not-less-not-equal prompt appears on your screen as soon as you install the latest updates . In this case, you can uninstall the updates and can check whether the error gets fixed or not.
Sometimes there is a memory management error that first corrupts the system. In this case., this type of error is initiated first by slowing the entire system and then causing the screen death of your device.
Best Ways to Fix irql-not-less-or-equal Windows 10 Error
There are few simple ways through which you can fix up this problem easily.
A system scan is a great option
Certain malware third party apps or cookie promoting websites can cause the Blue screen death of your device. One you come across this, run Windows Defender for a quick scan. You can follow these steps
● Click on the Windows "start" menu.
● In the search bar, search for "Defender"
● Once it appears before you, click on it.
● There will be a shield icon. Click on it.
● Choose "quick scan" and start running by clicking the "full scan" option.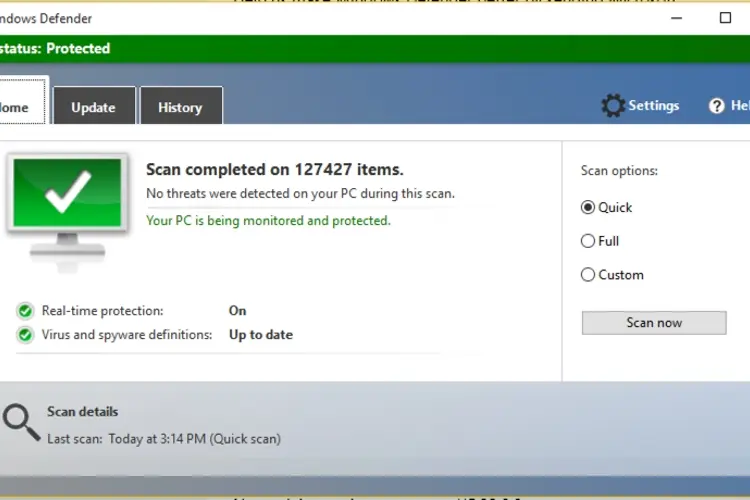 Safe mood gives full security
Third party apps disrupt the system unit completely. So, accessing Window Safe Mode is a good option. This will keep all the third party apps away from corrupting your device.
● Press the Shift button.
● After this click the Power button and choose to "Restart" the device.
● After this, choose to click "Troubleshoot".Then choose "Advanced Option"
● Then move to the "Startup settings" and press "Restart".
● Wait till the system reboots. After this click on "Safe Mode"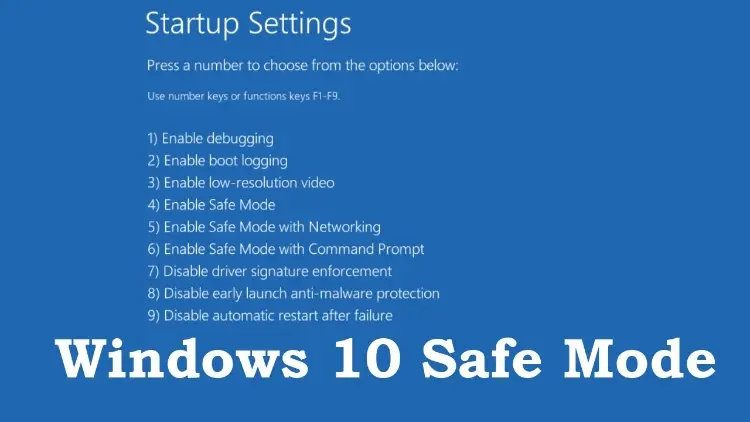 This method can only help if the error has only caused the system crashes. If you are noticing the Blue screen of Death, then rebooting is not the right option.
Finding and Repairing the Corrupted Files
If the irql-not-less-not-equal error is because of the incompatible drivers. You can check that in the System Registry and can repair them through some simple steps.
● Get access to the "system file checker command" in the command prompt.
● You can type that in the search menu of the system by typing cmd.
● Once the command prompt opens up before you, choose "Run as Administrator"
● After this type "sfc /scannow" command.
● Once the scan is complete. Type "Restart" your device.
● As soon as it restarts, check whether the error is still there or not.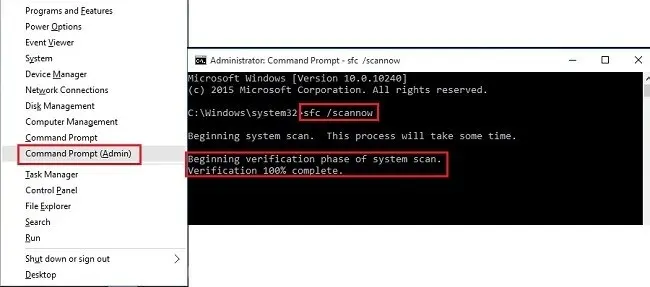 For automated file clean-up, try using registry cleaner for it scans all the systems of Windows 10, involving all the drivers.
Double R method
Most of the Windows issues get cleared up just by this two step technique. If you are noticing an error within the device. You should
● Restart it. This will cool down the CPU and many programs running alongside the drivers.
● Restore the files. This is somehow similar to reset technique. Here you choose a few of your files and completely restore them. Hence, the corrupted files get reset with no previous data.
Performing Clean Windows Installation Operation
Once everything else fails down. You would be needing an external hard drive to perform Clean Windows Installation. You store all the existing data of your device in the hard drive . After that you choose to clean up the Windows entirely. This method removes all the data from your device. Once everything gets cleaned up. You install it back through the drive. This leaves no trace of the corrupting drivers.