Thanks to PC app developers, there are hundreds of apps you can install on your new PC. A new PC comes like a fresh slate with just the operating system on it, which affords you the opportunity of installing software that appeals to you. There are many apps available for Windows PCs, but you may find it challenging to decide on the essential ones. All you have to do is consider the significant task you will need the new window PC to do for you as it will help determine the essential apps you need to have.
Best Apps for Your New Windows PC in 2023

Do not stress it; this article will unravel the most important Windows apps you should not hesitate to install on your new Windows PC.

1. Google Chrome Internet Browser - New PC App Link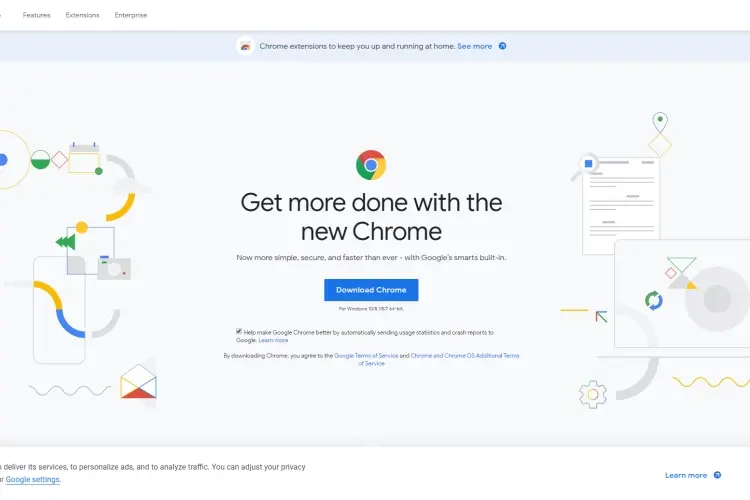 A Windows PC without an internet browser app is like a body without the head. To have a fast and seamless connection to the internet, you need to install the Google Chrome app on your Windows PC. It should not be a surprise that Google Chrome is on this list. It is so because many people love Google Chrome due to its super speed. It also comes with other conveniences such as instant search Google for images and a vast library of Chrome extensions. It also allows cross-platform sync, which permits users to have access to desktop tabs on their Windows PC. Google chrome is a fantastic multipurpose browser.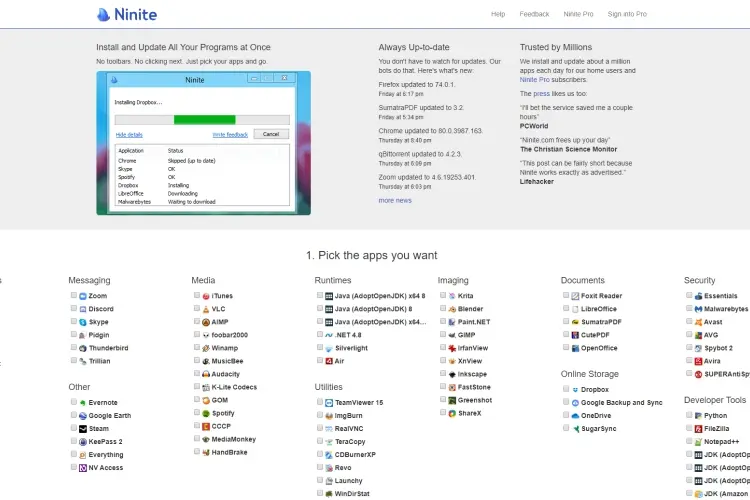 Ninite is a great app that should be on every Windows PC. It functions by promoting the process for all the essentials on the computer. It comes in a single package for everything as an installer or downloader, and it installs such an app quickly on your new Windows PC. On the Ninite website, there is a bottomless list of different messaging apps, web browsers, media players, image creators, documents, and more. All you need to do is to visit the Ninite website, search for the apps you want to install on your new Windows PC and click the install button; then, instantly, you will have the apps on your PC. It is as simple as that.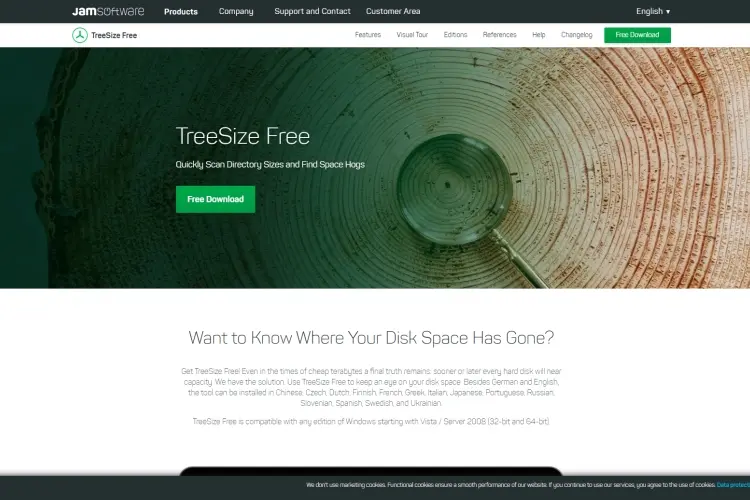 You need TreeSize app on your PC as the available Drive space on Windows PC is limited, and it can get filled up quickly. Before you realize it, installing some apps and saving videos will become impossible because some other things are dominating your space. To promptly locate what is consuming your space, you will need a free app like TreeSize.
TreeSize is a multifunctional and a market-leading app for file and disk space management. This software analyses the entire stored data on the Windows PC, and then it displays the outcome in simple charts and statistics. The app offers many file management options. This multifunctional app is capable of organizing storage systems, and acquires lost valuable storage space. It is also capable of handling a large volume of files.
Without a doubt, the file will reveal some things you already know, such as some video collections that are hogging your drive or huge photo folders. Most importantly, it exposes some unnecessary, useless, and dormant files that you need to delete to create enough space for your Windows PC.
4. Google Drive CloudStorage - New PC App Link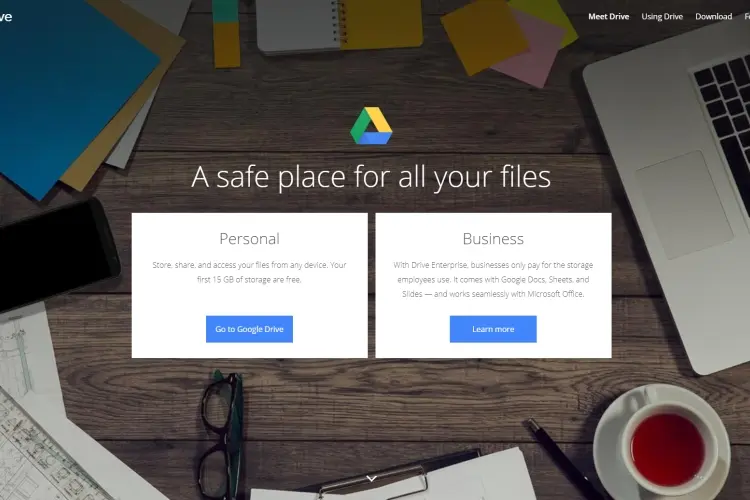 Google Drive is on the top list of best cloud app service. You should install google drive on your Windows PC for secure storage and sharing of videos, photos, Gmail accounts, and even to back up your entire PC. Google offers 15 gigabytes of free storage to the Cloud once you sign up for its services. With this, you can save different files and access them from a tablet, computer, or smartphone, as long as you connect to the internet.
Google Drive provides an app for all major platforms that enable users to access their files anywhere. On your Windows, the app will allow you to sync from Google and your backup, which helps to fall back on all folders on your Windows PC and other external devices.
Using this app will make it easier for you to share files with others. Also, the app works perfectly with Google's productivity suite. If the space it offers is not enough for your data, you can pair the app with OneDrive, which comes with Windows 10 or any other free cloud storage service. With that, you can have more than enough space and also categorize your files as it suits you. There are many features available with Google Drive. Your ability to use them all depends on how you can maximize it.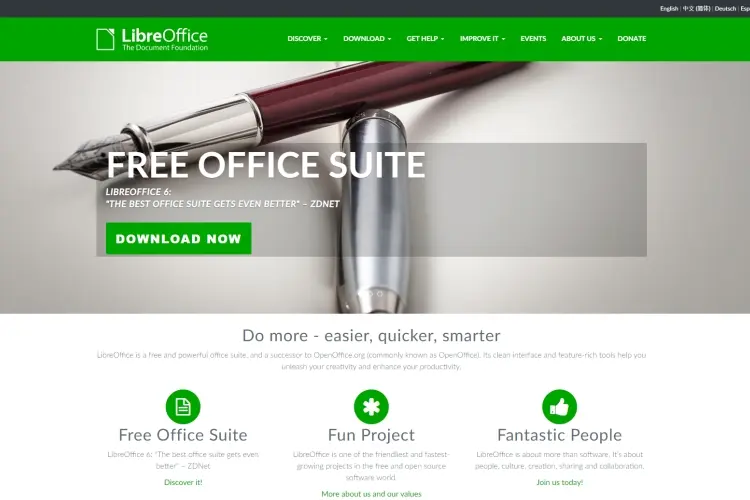 There is a probability that you will need this software on your Windows PC, which will allow you to work with documents, presentations, and spreadsheets at any time. Yes, Microsoft Office is not the only tool for performing these functions.
LibreOffice is recommended for anyone that owns a Windows PC. It's a powerful and free office suite that comes as an alternative to Excel, Microsoft Word, Access, PowerPoint, and others. With this app, you can create your documents by using a local client instead of a low-end online word processor. It's a genius when it comes to the writer's choice. Presently, the app has become a useful word processor that offers many features that some other office suites do not provide.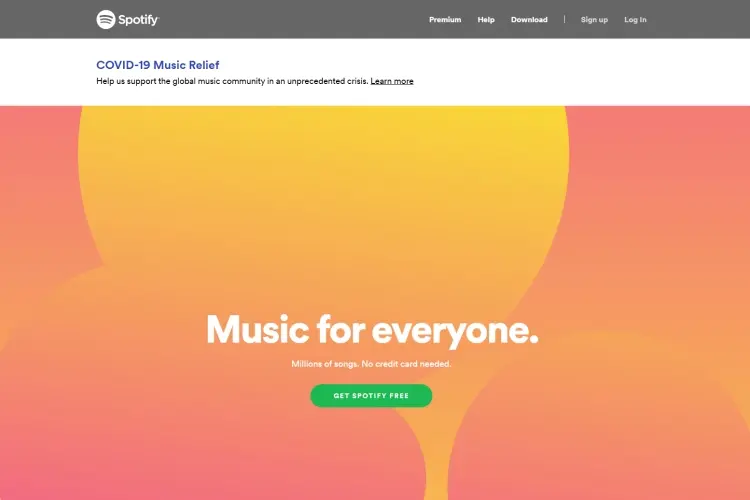 A couple of years ago, listening to music and having collections of MP3s on Windows PCs is painstaking. Some apps have resolved this. With music streaming services, you do not need to purchase albums digitally or physically. One of the bunch of music streaming services is Spotify, which is a must-have on any Windows PC to enjoy fantastic music and podcast features. It comes with a clean user interface and can sync data across all platforms. This way, you can easily switch from computer to smartphones or tablets and enjoy your music.
Spotify supports a free plan that allows users to listen to a lot of music as it appeals to them. There is also the premium upgrade option, which is an excellent choice for ardent listeners. You will find countless podcasts and thousands of music, all on Spotify.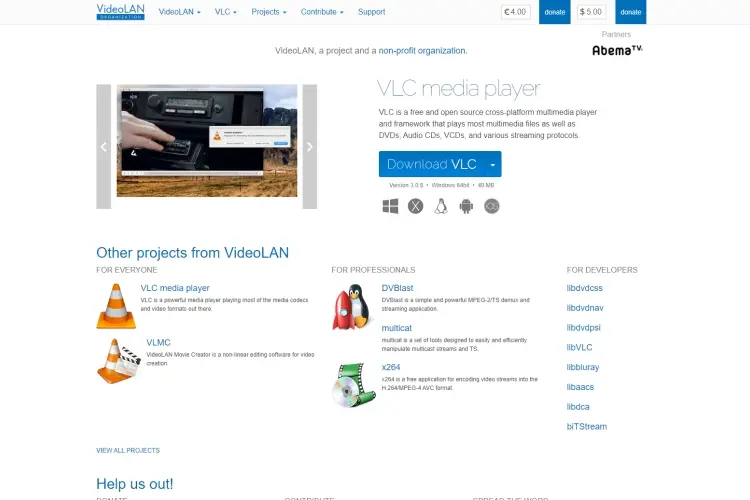 Video LAN Client app, which is popularly known as VLC, is a media player that runs perfectly on Windows PCs. The app features many possibilities for wide-range video formats, which include mp4, avi, mkv, and many more. Also, the app consists of some other features like the capability to add subtitles, make use of any video as a wallpaper, and sync audios and videos.
VLC is indeed one of the best media players you should get for your Windows PC without having a second thought.
8. Adobe PhotoshopElements 2019 Editor - New PC App Link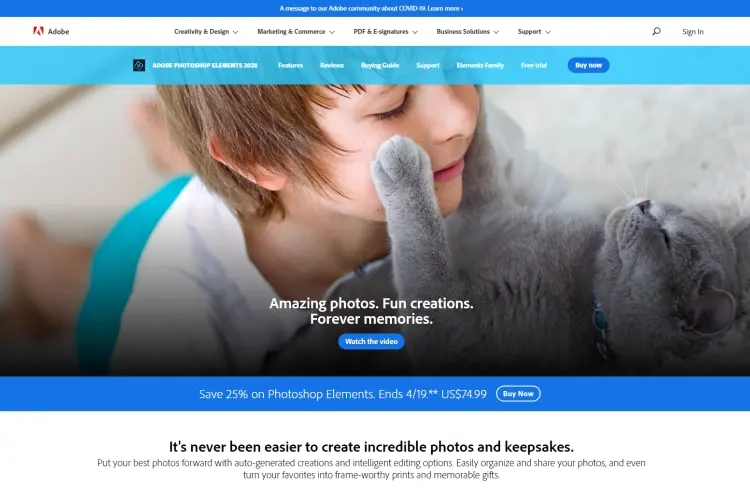 Adobe Photoshop is a well-known image editing app for Windows. It is a must-have if you will love to edit pictures for yourself or commercial purposes. The app can help you to edit images of any size to create memes, thanks to its nearly simple interface. The app is not sophisticated, and it can be used by a beginner, an intermediate, or a professional.
9. MalwarebytesAnti-Malware Security - New PC App Link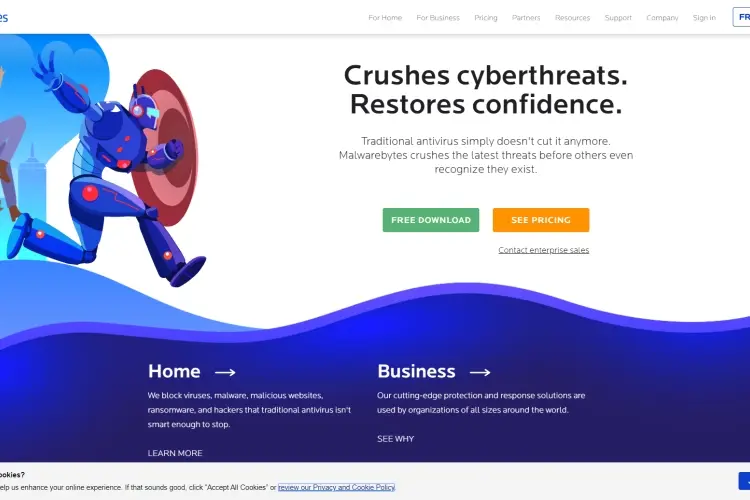 It's a wise decision not to leave your Windows PC to the risk of viruses and malware. Therefore, you will need to install this secondary antivirus security program in your PC to give yourself peace of mind and secure your PC from virus attack. While there is a pre-installed windows defender on many new PCs, it is advisable to have a secondary antivirus against malware.
This makes Malwarebytes one of the best you should get for your Windows PC. It is free and also allows you to scan your PC for malware that the pre-installed antivirus may not detect. Malwarebytes Premium is worth the cost if you desire a more substantial blended security app for your PC.
10. 7-Zip FileCompression and Extraction - New PC App Link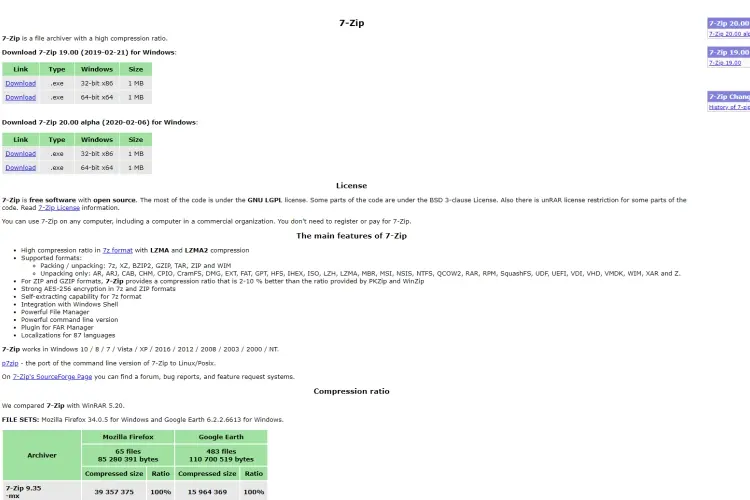 Most Windows PC does come with pre-installed local support for a simple zipped filed. You, however, need more because anything on the low-end level requires a more reliable tool. That's why you need this fantastic software so that you can work with whatever category of archived files you may come across on your PC.
7-Zip is one of the most standard file compression and extraction apps available for Windows PC. It is not a large file, and it also installs quickly. It is pretty easy to use and does not pop up or feature annoying ads. If you want advance features of file compression and extraction, you will get them on 7-Zip.
In other words, you can make use of this app to compress large files. The only flaw with 7-Zip is its old and not so attractive interface, which does not matter since it can handle its tasks perfectly.
Finally, After getting your new PC, you do need some apps to make your system come to life. While there are some apps pre-installed by windows, you do need more than that. So, if you have a new Windows PC, you should consider installing some or all the apps listed above in this article.