If you are planning to buy a car , there are a lot of factors that you should consider before making a decision. There is so much more to buying and selling cars that you might be unaware of. However, you don't have to worry about it! We have got your back! We have prepared this guide exclusively for you!
In this guide, we are going to tell you about why you should buy a used car instead of a brand new one . Not just that, but we are also going to give you tips to get a good deal on used cars . Keep reading!
Let's start with the most important question!
Why should you buy a Used Car?
Buying a new car means that you are taking a step forward to remorse . This is because the moment that the car leaves the showroom , its value is decreased by 10% . Not just that, but over the time period of a year, the car will lose more of its value by 20% . Similarly, within 3 years of the purchase, a new car is its 60% value in comparison to its value that was at the time of sale.
However, even while buying a used car, you should be aware of how to get a good deal on it. That's important!
How to Get a Good Deal on a Used Car?
It requires a lot of work that has to be done beforehand. You need to do your research well and much more. To help you understand it better, we have sorted out a list of main factors that should be considered at the time of buying a car. They will help you a lot in getting a good deal on a used car!
Let's begin!
1. Private Sellers
If you compare private sellers with dealers, running into a private seller will be a lot more helpful to you! This is because: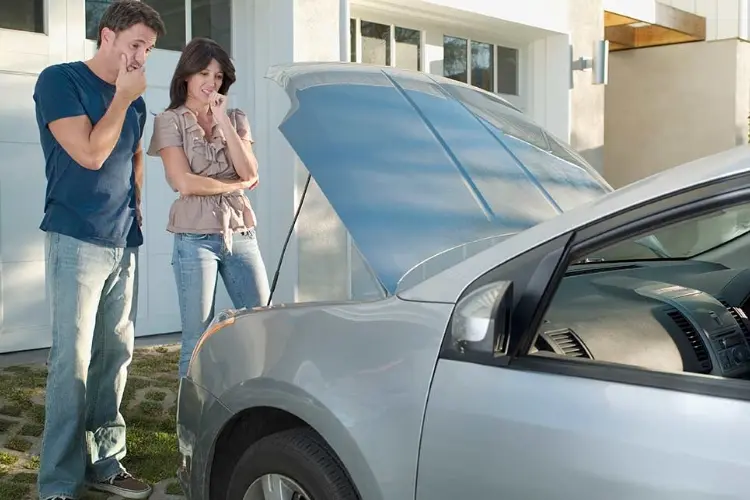 Dealers charge 10% more than the actual value of the car as their commission .
Private sellers are much less clever than dealers who are supposed to manipulate you into agreeing to their offer.
Their sole purpose behind selling their vehicle is not always about money . There are many private sellers that are willing to sell their car because they are moving to a new town, and etc.
You might not get insurance or warranty while dealing with a private seller. However, if you are willing to save as much money as possible by making a good deal on a used car, we suggest you choose to deal with a private seller.
2. Research
Doing good research before making it to the seller is very important! While doing your research, keep the following points in mind:
Focus on the model and other details of the car that you want to buy. Do as much research as you can possibly do on that specification of the car model.
Compare the value and rates of the same car with the one that you come across through the seller.
Talk like you know very well about the vehicle. Don't act dumb. Otherwise, the seller will take advantage of it and sell the car to you at a higher price than the actual.
3. Dealers
Going to a dealer may be a costly decision, but you can't deny the fact that it comes with some substantial advantages that might not be available while dealing with a private seller. So, if you are choosing to go to a dealer who is an expert at managing sales on behalf of their company, there are a few tips that we'd like to tell you. By making use of following tips, you can prosper at getting a good deal on a used car: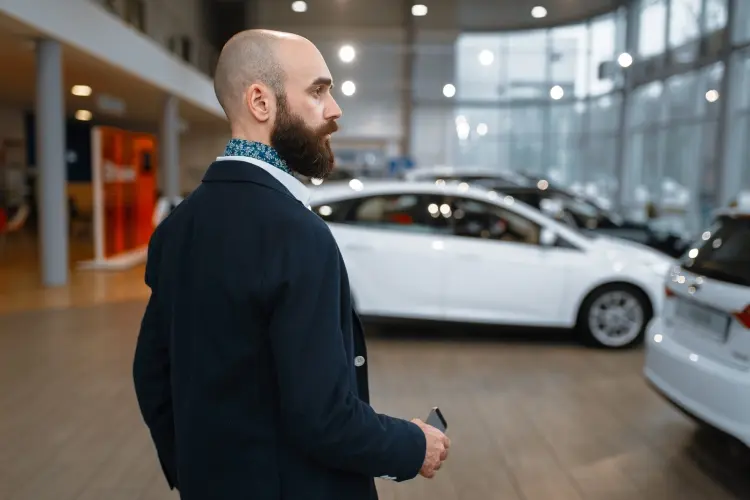 Talk to the dealer like an expert. That's another reason to do your research.
Rather than walking from street to street in search of a private seller, if you go to an expert dealer, there are proper lots of cars on display that you can make your pick from. So, make sure that you make the most of this opportunity!
Don't forget to take a test-drive ! Check the mileage and all other details, because you don't want to regret later.
Try to locate cars that are newly replaced by new models. This way, you can convince the dealer to sell it out in order to make a place for new arrivals in-store.
Bargain! Don't go too low, but don't accept the said price proposed by the dealer instantly! There is always a margin that the dealers consider while making an offer first. If they don't budge, leave the store after giving your number to the dealer and letting them know that you will await their response if they change their mind. There are high chances of the dealer reconsidering your offer in most cases. If not so, move on to a new dealer!
4. Discontinued Model
Buying a discontinued model can help you in saving both, time and money . Mostly, dealers are always willing to sell the discontinued model car as soon as possible, so that they can make room for new models . This can help you in convincing the dealer to consider your order . You can also be a step ahead than the dealer by reminding them of how they need to get rid of the old ones.
5. Negotiation
Negotiating can help you the most in getting a good deal on a used car. If you were buying a brand new car, it would have been a little difficult to haggle and persuade the dealer to negotiate . But since you are buying a used car, its original value has already been deprecated.
Keep your point of view straight and clear . Don't talk about what you don't know! This can only lead you to get your position weaker in front of the dealer. Dealers don't let any chance go of making as much money as they can! All that they need is profit ! So, you need to stay a step ahead of the dealer!
Here is a video guide to negotiating a car price:
6. Strategy
You have to play it like a pro! The strategy that you keep matters a lot! Make your strategy according to the following main points:
Don't go too rude and cheap on the dealer! Otherwise, the dealer won't even like to think of making any concession in your favor.
Don't go too soft and polite either! Otherwise, you will be a very easy person to be deceived. Hence, it is always very important to maintain a balance in every gesture that you make! Your way of dealing should be very professional .
A dealer might try to distract you from the topic by talking about irrelevant and unnecessary topics such as freebies, insurance, and etc. So, you have to make sure that you stay focused on your goal; to get a good deal on a used car!
Inspect every tiny detail of the car! In case of any fault, doesn't matter how tiny, mention it to the salesperson. Your main goal should be to get the dealer convinced enough to accept the offer that you're proposing.
Here is a video tutorial of how to inspect and test-drive a used car before buying:
7. Persistence
Persistence is the key ! Keep your goal in mind! Resist any offer that the dealer proposes which sounds like a higher value than the car owes.
Just like the traditional tactic that most of the customers use to convince the seller, if you think that the offer isn't much in your favor, show persistence and walk away. This way, you might receive a call from the company within a day or to, letting you know that they have reconsidered your offer.
8. Certified Pre-Owned
Most of the top luxury brands are covered under the statement of Certified Pre-Owned. These brands include Mercedes-Benz, Nissan, Chevrolet , and etc. This is why CPO can make the decision a lot easier for you! Since the brands are big names that are reliable , you don't have to worry about any flaw in the interior, shattered fenders, etc.
However, you might be charged by an extra amount as the fee for buying a Certified Pre-Owned car . This fee is mostly $1000 or so. This fee is fair because you are getting yourself a car that is free of all faults and errors . Owning a CPO car can change your entire experience. It will let you enjoy the pros of having a brand new car while you would actually be using a used car. Isn't that amazing?
Hence, if you are willing to go extra on your experience, we suggest you go for a Certified Pre-Owned car.
To know about the pros and cons of buying a CPO car, watch this video:
Conclusion
Our purpose behind creating this guide for you was to enlighten you with the main factors that should be considered while you are buying a car. Not just that, but we also suggested the best options for you. We made it pretty clear why you should buy a used car instead of a brand new car.
If you found this guide helpful in knowing how to get a good deal on a used car, share it with your friends and family!
Thank you! Happy driving!