This pandemic caused by coronavirus has affected the mental peace of everyone, one way or another. People are forced to stay in isolation, and just the thought of being quarantined at home brings a lot of negative and depressive thoughts. However, with our help, you can make this quarantine turn into the best period of your life!
In this article, we are going to tell you 20 ways of making you live a productive quarantine period. So without wasting more time, let's get started!
20 Things to do at Home during COVID-19
We have gathered ideas of activities that you can do at home during COVID-19, and make this difficult time turn into a beautiful experience of your life!
1. Meditate
Mediation is the key! While you might be on the verge of getting this pandemic on your nerves, you can push all the negative thoughts and frustration down by meditating. By meditating, you can divert your thoughts in the way that you want. You can use meditation as a way of understanding yourself better.
Follow this guide for effective steps to meditation
2. Watch Movies

It was sad news for the movie lovers that the theaters will remain close until further notice. Cinema houses have been closed to maintain social distance, but that doesn't mean that you can't watch movies anymore, because you can! You can set a home theatre by doing minimal effort, and enjoy a movie night with yourself. It is the best time to watch all those Netflix series that you couldn't watch due to a tough schedule. You can binge-watch Netflix now!
Here is a list of the best movies that you should watch when you're bored:
https://www.imdb.com/list/ls070890491/
3. Write your Heart Out
Writing is just another form of meditation. You don't have to be a famous author to write. You can write anything and everything that your heart says. Open a journal, take a pen, and write down your thoughts. You may identify a creative writer in you, who knows?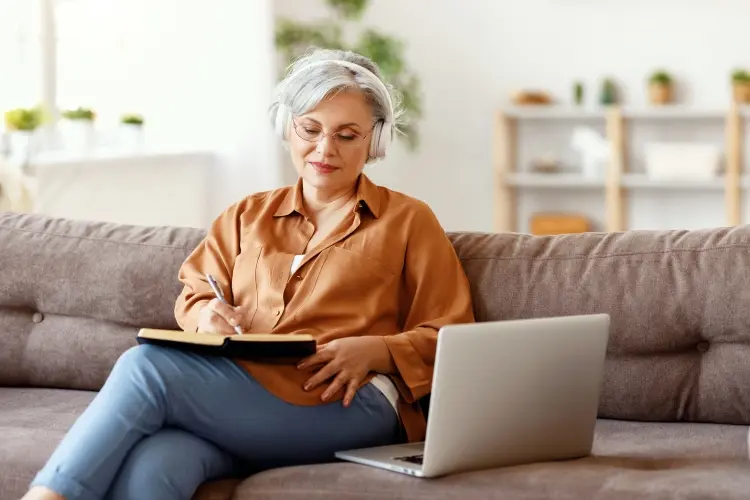 4. Learn a New Skill
Utilize this time in doing something productive. What could be better than learning a new skill? It can be anything! You can learn to knit a beanie for your bad hair days. You can learn software programming through online courses. You can learn the skill of dancing, not to mention that dance is the best way to relieve yourself free from all the worries of this world for a while. You can go a little extra by learning a new language other than your mother tongue. That'd be fun!
Here's a list of new skills that you can learn at home:
https://www.entrepreneur.com/article/284481
5. Become a Queen of Cat Eyes
This one is mainly for girls! One of the biggest problems of girls is achieving that perfect cat eyeliner look. Only an expert can become a pro at it! It takes a lot of effort and practice. This is the time that you can start practicing to get that stunning look with eyeliner that matches the other eye. No more struggles! You can be the next beauty queen! You've got all the time in this world to practice!
Watch this perfect eyeliner tutorial:
6. Take a Relaxing Bath
We have spent most of our lives in a rush, trying to chase one thing after another, one goal after another. However, now is the time that you can finally focus on yourself. If you love to spend time under the shower, but in the past, didn't get enough chances to, you can do it now! Take the most luxurious bath of your life! Light up the aroma candles, take your favorite book with you, play your favorite music in the background, get your favorite bath bomb of all time, pour champagne in a wine glass, and let the water take care of the rest. You can stay in for as long as you want. That sounds so soothing, imagine experiencing it!
7. Tie-Dye an Old Shirt
Do you remember the famous proverb from your childhood about old being gold? Well, that's true! You can use your old, worn-out shirts to have fun. This is your chance to try your hands at tie-dying old shirts, and making them look as good as new! The process is such a fun task to do!
Follow this tutorial to learn how to tie-dye:
8. Yoga
Yoga helps you with soothing your mind and strengthening your body. You can spend this time on social-distance by focusing on your health and doing everything to make it better. Be careful! You might find yoga addictive!
Strengthen your mind and body by following these amazing yoga steps:
9. Paint your Thoughts on a Canvas
There is a creative persona in each one of us. It's just that some of us haven't discovered it yet. But, don't worry! You can do it now! Take a canvas and paints, and bring colors to your life! Draw an art piece by the brain, and paint it by heart ! You're going to be amazed at how much talent you have hidden inside of you!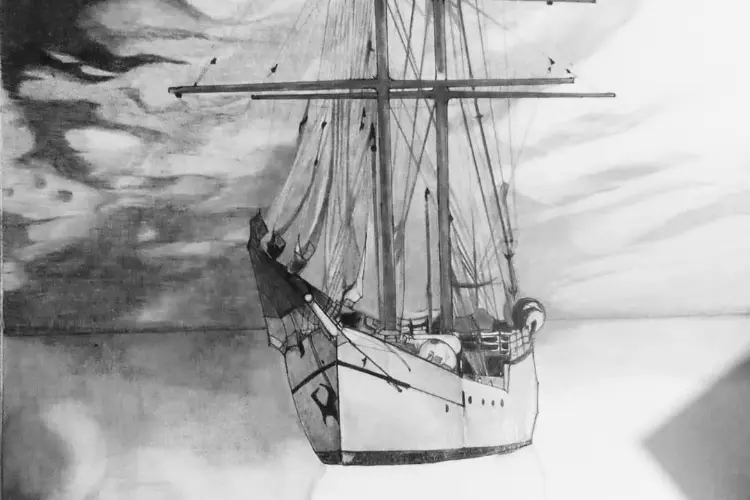 10. Take a History Class
Ever wondered about learning what happened to your ancestors in the past? Well, you can learn about their time and how things used to be then by taking history classes online. Learning history is beneficial for us! It guides us to a better future. You will learn about what consequences a certain action brought. You can learn about wise decisions that brought peace and beauty to the world. You can learn it all! History is a vast subject that has a lot of mysterious fold, waiting to be unfolded by a seeker.
11. Read New Books
Reading can be a great escape from boredom. By reading the books of your favorite genre, you can navigate to another world full of fantasy. You can see the sun rising from another's view, sunset from another's. A good author is all that it takes for a book to be able to captivate its readers' attention. Try to read happy books as much as possible. You will notice a positive change in your mental state.
12. Learn to Bake your Favorite Bread and Cake
It takes a lot of practice to bake a perfect cake, and when you achieve that perfection, you feel so happy and proud of yourself. Believe us; you want to give it a chance! How about baking your favorite cake? You don't need to wait for the cake shop to reopen after the lockdown is over because honestly, none of us knows when it's going to get better. Bake it by yourself, and enjoy it!
Follow this easy recipe to bake your favorite chocolate cake:
https://www.foodnetwork.com/recipes/food-network-kitchen/basic-chocolate-cake-recipe-2120876
13. Play Mind Games
Avoid boredom by playing mind games as it is going to boost up your IQ level. Challenge yourself with bingo questions and quizzes. This can prove to be an effective way of killing the time in quarantine.
14. Clean your House
Not just yourself, but also give time to your house. It needs cleaning for God knows how long! You have always been too busy to take care of your household. Now, it can be your chance to clean your house and make it feel more like home.
15. Organize your Closet
We pay no attention to our closet because even when we want to, we don't find enough time to do so. However, you can do it now! When your closet is organized, you feel relaxed ! This type of relaxation can be availed during the quarantine.
Use these brilliant hacks to organize your closet in an amazing way:
https://www.onegoodthingbyjillee.com/8-brilliant-closet-hacks/
16. Decorate your Room
It is the best time to decorate your room! A room tells a lot about a person! Make your room tell all the good things about you. Decorate it by yourself to get a sense of belonging and fulfillment.
Watch this video to know about the 8 amazing DIY room décor hacks:
17. Workout
Get that perfect body that you have always dreamt of! Believe us, when you get out of this quarantine, people will be shocked to see your transformation! For that, all that you need to do is start working out from the very next moment. Shred that fat! Build those muscles! Get in shape! Make the most of this time that you have been blessed with. Your body needs to be taken care of. Do it before it's too late.
18. Play Mobile Games
There are a lot of games that you can play on your mobile phone. You don't have to own an Xbox or other expensive game consoles to kill time by playing games. You can do it on your mobile. There's a lot that you need to discover!
19. Educate your Mind
Gain as much knowledge as possible. Educate your mind! This can be done in a lot of ways, but the most effective way of educating yourself is by reading. Read informative articles on important topics; lifestyle, current national and international affairs, hereby, etc.
Here's a list of 20 books that will make you smarter:
https://www.business.com/articles/12-books-guaranteed-to-make-you-more-intelligent/
20. Learn the Art of Dancing
Dancing can be a stress reliever for you. It is an art, a way of expressing one's emotions in the most beautiful way. Move your body. Let it go with the flow. With the right choice of music, you can always feel the vibes.
Conclusion
We tried our best to make a list of fun things that you can do while being quarantined. We understand how anxious and depressive you may be due to the current world affairs, so all that we want to do is make it easier for you.
If you feel helped by this guide, don't forget to help others by sharing it with your friends and family.
Thank you! Happy quarantining!