This is a beginner's guide on how to set up a stream channel on twitch. This one is for video game lovers. While playing video games, you must have come across several twitch channels.

Why a Need to Stream on Twitch ?

Twitch is the biggest platform in the world for live video games broadcast . Millions of users spend a lot of their productive time streaming video games on twitch monthly. The interesting part is that the number of internet users in 2023 have increased massively, which means twitch broadcasters are getting lots of engagement on their channels. That should be enough to motivate you to start your own channel.
There are more than 2 million creators with channels on twitch. Many created those channels due to their personal hobby while others set those channels up as freelancers. Modern day mobile game consoles like Xbox and PS5 have in-built streaming features that makes them unique. As for gamers that loves playing on PC, they need to create a twitch channel and get good streaming software so as to share their gaming experience with the world.
We will show you how to stream on twitch in this guide. As a gamer, you can pursue a career as a full time game streamer on twitch just as people pursue career as Freelancers and Bloggers. Rather than just sitting to watch people play games online, have you felt compelled to actually start streaming on twitch too?!
What makes Twitch a better game streaming platform
Twitch is a subsidiary company of Amazon. Access to Amazon Prime will automatically give you access to Twitch's Prime subscription services.
Twitch gives you access to stream games online.
YouTube Video Link:
Simple Steps to Stream on Twitch in 2023

Creating a Twitch Account - Link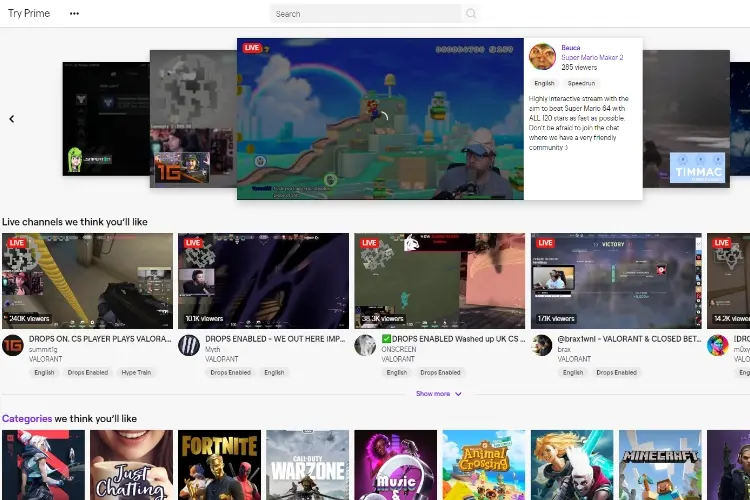 The first thing to do is to create a twitch account. Setting up a twitch account involves some simple steps.
Step 1 : Find and install a broadcasting application on your PC.
There are several broadcasting software on the internet. All you need do is to search and download one. Some requires premium subscription to enjoy the best features. For example, XSplit and OBS Studio app. It is available on Mac, Windows and Linux.
Step 2 : Log in to the Twitch TV site and join the online community.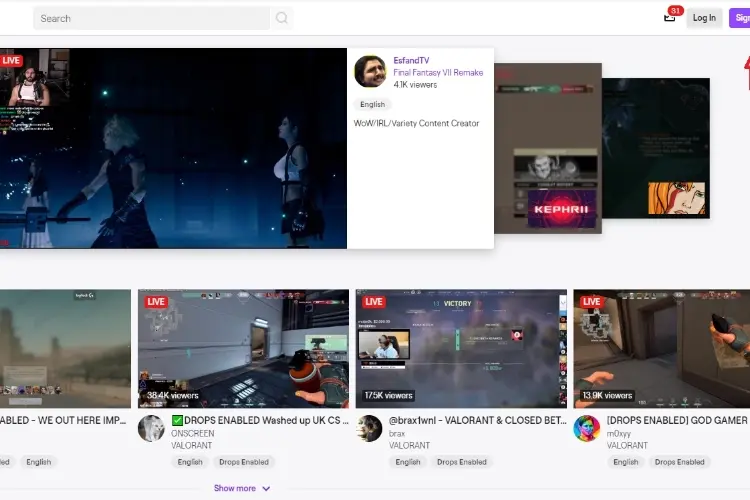 Step 3 : Now create an account by clicking the sign up option on the homepage.
Step 4 : Fill out a form with the necessary details and you are set.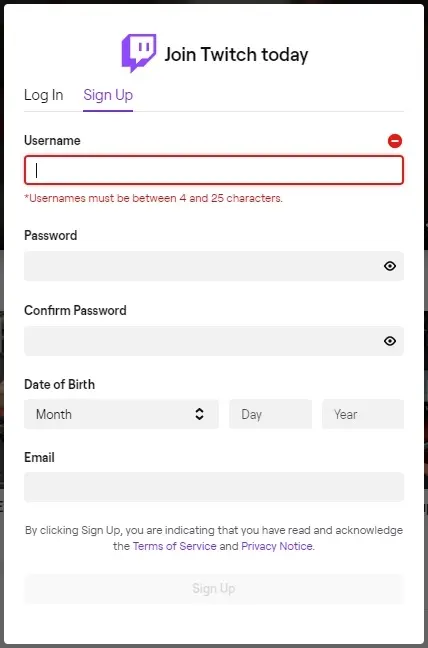 Step 5 : Verify your email identity through the link provided.
Step 6 : Activate and customize your account. Enjoy!
You can customize your twitch channel however you like, so as to enjoy the best game streaming experience. Give your page a professional touch by writing a unique description. You can also change the theme on your page .
It's important to customize your twitch channel in other to attract thousands of viewers during your broadcasts.
How to Stream on Twitch using OBS - Link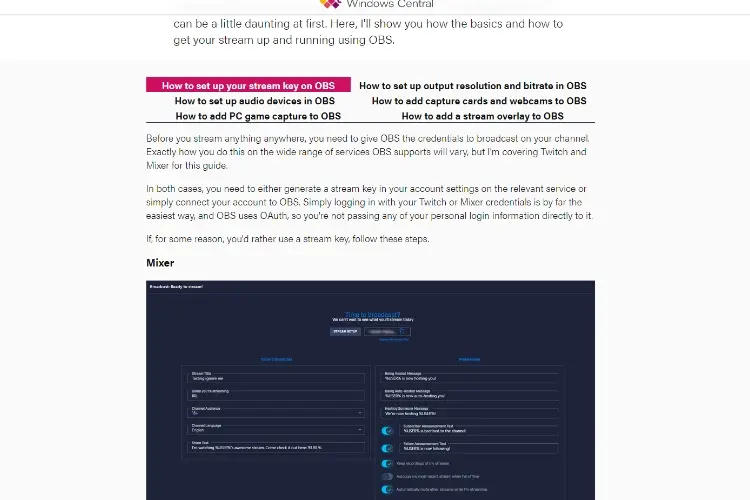 Run OBS as administrator.
Select Stream on settings and choose twitch service.
Open Twitch TV on your device.
Select Dashboard from a drop down menu.
On the game tab, search and select the game you want to play.
Select Stream Key then copy and paste in the stream key box.
Tweak your stream layout and go live.
Watch this YouTube tutorial to learn more about streaming on twitch
How to Stream on Twitch using XSplit - Link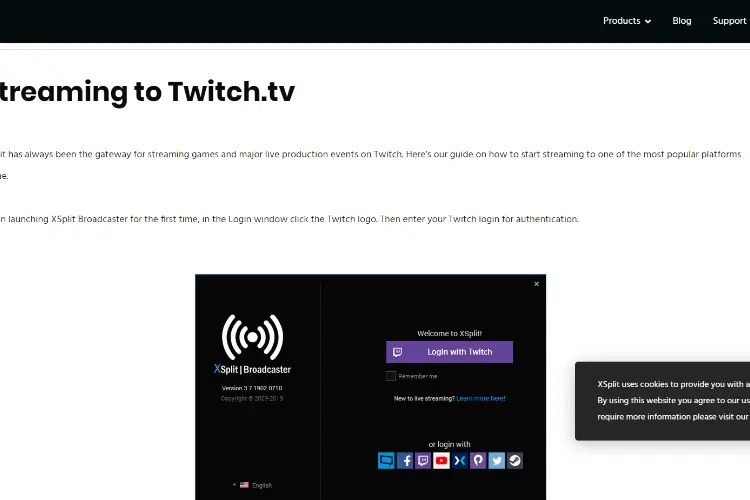 Open the XSplit software.
Select broadcast from the drop down menu.
Add the twitch channel of your choice.
Authorize and sign in with your twitch log in details .
Select optimal resolution.
Edit stream properties.
Set the scene and select twitch broadcast. Go Live!
The Best User Gears for Streaming on Twitch - Link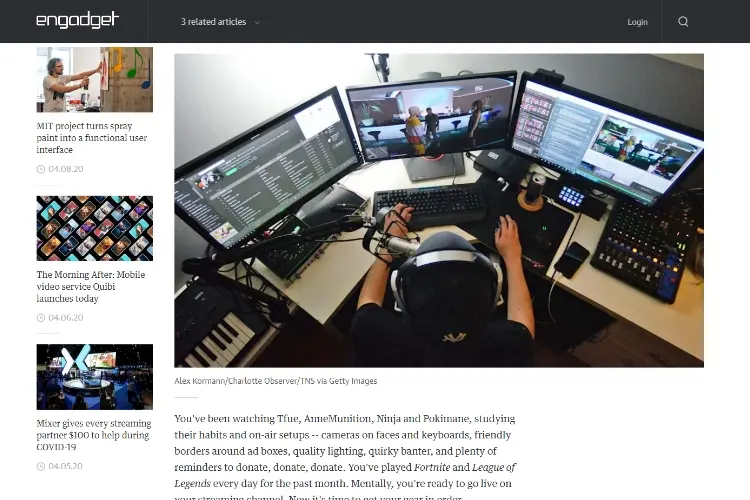 To enjoy the best gaming experience on twitch, you need to buy certain gears. These gears are hardware you can use while streaming or broadcasting on twitch. The quality of gear depends on your budget but here is a list of the gears we highly recommend.
Personal Computer : This could be a windows operating system device or Mac. It is an essential gear for video game streaming. However, some people still use desktop devices for video game streaming but PCs are better for high end streaming. Overlays can be used while scenes can be customized with quality PCs.
Gaming Console : There are several gaming consoles such as Xbox, PlayStation 4, PlayStation 5, or even Nintendo. This is a more dedicated device for playing video games as compared to computers.
Microphone: Audio commentary is important if you are an elite gamer. It will help keep you communicate and engage your viewers. Typing in the chat window can be hectic while gaming but a microphone will help you create a better communication mode with your online viewers. You can buy the Blue Yeti.
Camera: This is another essential gear. Cameras are good investments for video game streamers. You want to send out a high quality video so your viewers can see you and the gaming screen clearly. It's important to invest heavily in high quality cameras. You want your viewers to see your reactions and expressions in HD.
Headphones: A gaming headset is a pretty obvious gear for streaming. No matter your level of online gaming, getting a headphone is necessary. It will make you enjoy the sound effects while streaming.
Speakers: Speakers are also very important because you want to enjoy the best quality sound if you don't fancy headphones. As much as most streamers will prefer streaming with a headphone, some still prefers the use of speakers.
As much as one have all these video game gears, it will all be useless without quality internet access . That's the most important thing as it will help you connect with your viewers around the world. Ensure you subscribe to the best internet service provider. A slow or poor internet service will frustrate freelancers and bloggers just as a video game streamer. Staying active online requires a strong internet connection. You don't want to lose connection while streaming a game a twitch.
Streaming on Twitch with a Gaming Console - Link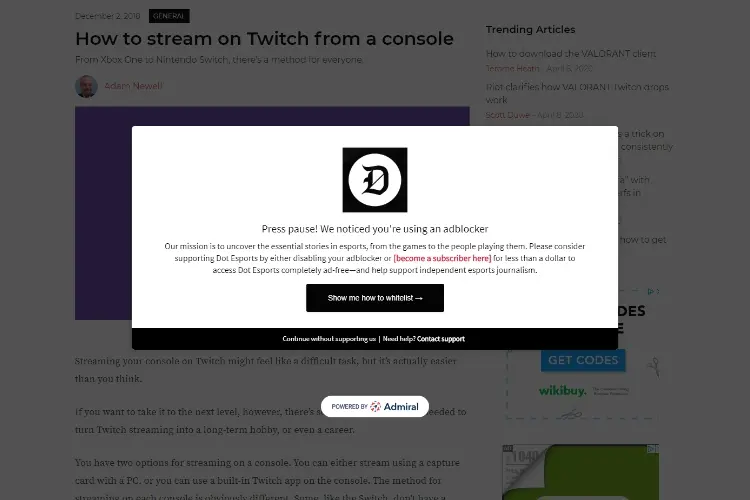 Gaming console are the best for video games but for those running a twitch channel, they'll probably still need to get a good monitor for better streaming experience. Examples of gaming consoles are;
Xbox One
PlayStation 5
Nintendo
You don't need external software or hardware to stream with a game console. So, if you own an Xbox or a PS5, you are can broadcast online directly with your viewers without stress.
You can learn how to stream with this consoles online.
With an Xbox, you have to download a twitch streaming app from the Xbox Store and you will be ready to broadcast live.
With a PS4 or PS5, you have to go through the Dual Shock feature share button to broadcast live to twitch.
Streaming with a PC
Aside using game consoles, gamers can stream on their personal computer. If you don't have an Xbox or PlayStation, you can still play interesting games on your laptop or PC. Computers have different specifications and as a game lover, you can actually buy a PC that will meet specific requirements for high quality video games.
Streamers actually prefer streaming with PCs rather than gaming consoles.
Personal Computer Specifications for Gaming and Streaming
We will like to take a look at the necessary software and hardware specifications needed on a computer one plans to use for video game streaming. These specifications are basically features you need to look out for before buying a PC for gaming purpose. Specification such as memory, RAM size, processor etc.
How to Stream on Twitch with a PC
The first thing to do is to log into your twitch account.
Copy the " Stream Key" from the settings
Run the OBS software.
Go to settings and select the " Stream " section.
Paste the " Stream Key " you copied earlier.
Select Twitch from the drop down tab.
Go back to settings and select output .
Set the audio and video bitrate.
Go to settings and select Video .
Set the Base Resolution based on your hardware specification.
Set the Output Resolution based on your hardware specification.
Set the Fps based on your hardware specification.
Select Audio from the settings menu.
Set sample rate (40kHz)
Select microphone and speaker from the drop down page.
Run the game you want to play on background.
Add game capture from OBS
Enjoy your stream!
CONCLUSION
You can become a popular gamer today by starting a streaming channel on twitch. Online video gaming is now a big thing in today's generation. People now make a living from streaming games online. Twitch can be quite complicated but it is the most popular streaming platform in the world.
You can learn more about streaming on twitch via this YouTube videos
We have described how to stream on twitch in this article and I believe it will be very useful for you. Ensure you also share the article with your gamer friends. If you have any questions, feel free to ask in the comment section.