Airbnb connects a global community of hosts and travelers and hosts 500,000 travelers every night around the year. What started as a group of friends renting mattress in San Francisco to pay their debt, turned in to a mighty business worth more than 10 billion dollars now. The idea is to connect travelers looking for a place to stay with locals offering their homes to stay in exchange for money. Hence, providing them with unique budget-friendly traveling experience. Airbnb makes money as a third party by connecting the two, host and guest. It has proved to be a revolutionary idea as it is changing the modern traveling idea and has expanded to over eighty-one thousand cities across the world. The host earns money by renting their place, and the guest enjoys this relatively cheap accommodation as compared to hotels.

Let's quickly get into the detail of the pros and cons of booking an Airbnb for your next stay.
Pros of Booking an Airbnb for the Guests
Firstly, the app and website are more comfortable to use. Anyone can easily use it and figure the best places accordingly. All you need to do is download the app on iOS or Android and search a place to live. You can use filters for your preferences. Yes, it's that easy! But there's more to just an easy to use app and website.
1. Affordable
The first and the foremost feature of booking an Airbnb is that it's cheaper than a hotel stay. Various surveys have confirmed that if you compare the cost of a hotel stay and an Airbnb, Airbnb always wins the game.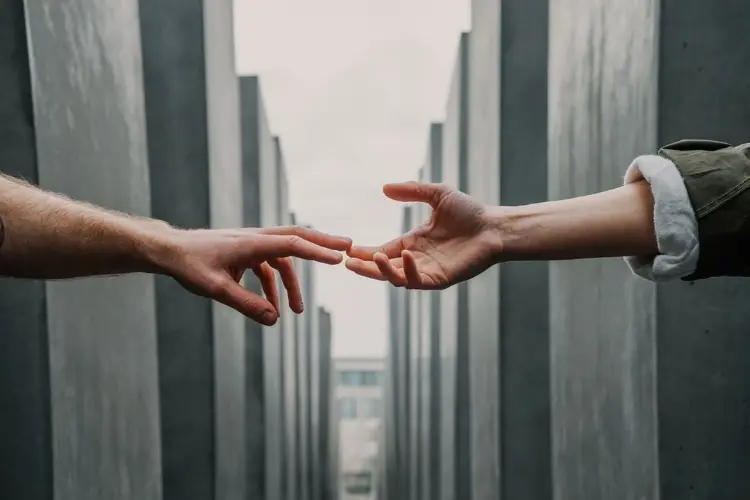 The key is to book your stay as soon as you know you're going to travel because Airbnb gets booked very quickly. But that doesn't mean you will not get a spot at the last moment, but you'll not have many options available at the last minute. So it is better to book early.
So, if you're traveling on a budget, Airbnb can save you some money.
When it comes to facilities, Airbnb offers more facilities in your living space than a hotel room. You can easily find out about the facilities provided by the host on that particular location on the app. You can have a whole kitchen to yourself with all the utensils, so you can cook by buying groceries from the store at home as eating out on vacations all the time can be heavy on your pockets.
You can also have your pool, office space, kids playing area depending on your location and filters you use while booking the place. You can see all the facilities being offered by the host before booking the venue.
You can choose a place accordingly, a room, an apartment, or a whole bungalow to yourself.
3. Detailed Information About the Place
Airbnb app and website both are very user friendly. It lets you have a look at the place by showing you various pictures and reviews. Reviews and ratings can help you make a decision. These ratings are in detail, letting you know about the place, host communication, cleanliness, value, and other determining factors. Aim for at least 4.0 ratings and read reviews before going to book the place. It also lets you know about your host, which can be very beneficial in choosing.
It even allows you to get in touch with the host to inquire about anything you want to know. Also, these hosts are locals and can give you great insight into what to do in that area, the best places to eat, best hangout spots, and others.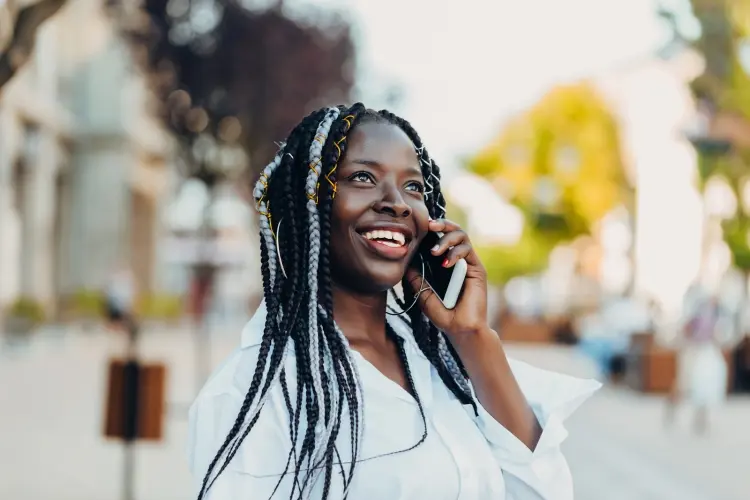 4. Pet-Friendly Options
If you like to travel with your kids and pets, then Airbnb is a better option than hotels. As some of them come with dog-friendly or pet-friendly options providing more space for them and a better-staying experience. Many of these accommodations have in house activities for kids like playgrounds, pools, and other areas for your pets to play around. So, Airbnb can be an excellent option for you if your pets travel with you.
5. Referral Discounts
Unlike other brands and businesses, you will not any added benefits or points by using Airbnb, but referring to others can get them 20-40$ while you will get 20$ off your next booking. So, keep mentioning it to your friends and family as it will help both the parties get few bucks on their next trip.
6. Protection for Host and Guests:
Airbnb holds the money until the guests check in the place before releasing it to the host, for safety purpose. In some countries, Airbnb has a special program for hosts called the "Host Guarantee Program," which provides up to 1,000,000$ in case of damage to the property by the guests. As some guests end up damaging the inside in the form of broken furniture or any other damage.
Airbnb ensures safety for both parties by taking adequate measures, which make it safe.
7. Local Lifestyle Experiences:
Airbnb allows you to immerse yourself in the local culture. As different places have different customs and unique infrastructure of houses that are reflective of the local lifestyle. Airbnb allows you to enjoy the local culture and experience life, which no other thing can offer. Only with Airbnb, you can embrace the lifestyle which gives local vibes.
Cons of Booking an Airbnb for the Guests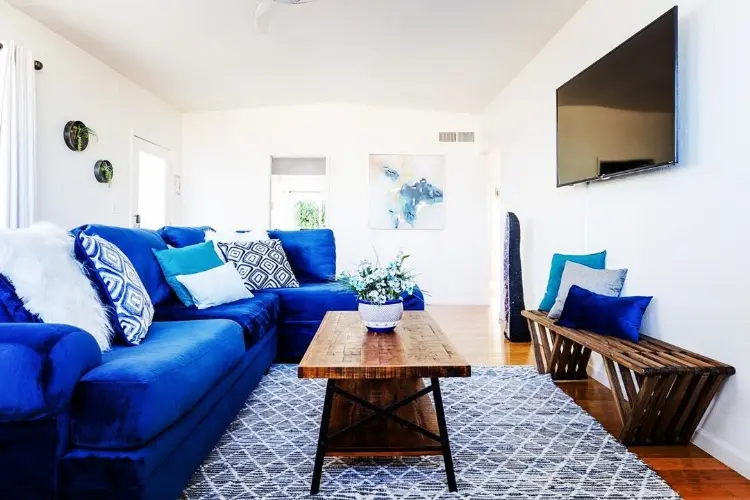 Nothing is perfect in this imperfect world, and by that, we mean that there is also some downside of using Airbnb. Let's have a look at some of the disadvantages of using an Airbnb:
1. Pictures Can be Deceiving:
You don't always get what you see on Airbnb. Photos of the living space are usually captured by hosts and are posted by them. So sometimes things can turn out to be different. But that is a rare something to happen as hosts also have a rating profile, and they don't want to mess it up. You can always make sure about this by checking the rating and reading reviews by guests who already stayed there.
2. Early Bookings:
Airbnb gets booked fast, so as soon as you find out about your travel book, your Airbnb gets it sorted. But don't worry if you have a last-minute plan as you will still get a spot but will get limited options. But it's advisable to book ahead of time as you will get plenty of options to choose from according to your requirements and will be more pocket friendly.
3. Cancellations by the Host
Although it's a rare thing, hosts can cancel the booking if they want. But the chances are limited as hosts know that doing this will have an impact on their ratings, and people generally choose those hosts who have never canceled the bookings or those with good ratings.
So be proactive and look for ratings and reviews to avoid any such circumstances.
4. No Space for Luggage after Your Checkout Time
One thing with Airbnb booking is that sometimes you have a checkout on your given time and after you have to carry your luggage as there's no space. For example, your flight is at 6 pm, and your check out time is 11 am, then you will have no option but to leave and might as well have to carry your luggage with you. It can be stressful and burdensome, but you can properly plan things out.
5. Service Fees
At Airbnb, you also have to pay service fees up to 20% other than the reservation fees, which include Airbnb customer support and other charges. This can be a downside of it but let's not forget that it's still cheaper than many hotels.
To simplify it, we have compiled a list of the pros and cons of booking an Airbnb as a guest.
| | |
| --- | --- |
| ADVANTAGES | DISADVANTAGES |
| Affordable | False information and pictures |
| Better facilities | Early bookings |
| Know the place you are staying in | Hosts can cancel anytime |
| Host and guest protection | No room for luggage after checkout |
| Local lifestyle experience | Service fees |
Bonus Tips
Following are some of the tips that can help you by the experience of others:
Try to book your Airbnb early. Don't wait to book it at the last moment.
Look at the ratings and reviews. Read reviews before booking the place. At least 3-5 reviews and at least 4.0 ratings.
Communicate with your hosts and inquire about things. It will help you get information about the locality you are staying in.
Search for options and look for the best option with better facilities.
Try to book places in the center of the city or close to your destinations you plan to visit as it will help cut the cost of traveling.
Be careful with the furniture and things you use as you don't want to damage anything.
As now you have a clear picture of the pros and cons of using an Airbnb, you can decide what works best for you. You can rely on Airbnb as it's widely being used as a great alternative by travel nerds who like to save money while gaining great experience. Airbnb is gaining popularity and can be trusted as it is safe to use. You can choose your accommodation, depending on your budget and preferences.