Today's world has been hit by a massive pandemic. Life has been paused, as mother nature takes a fresh breath. Every sector in the world has been put on halt by most countries infected. Economy looking crippled, Health sector facing the storm head on. Its like Thanos has come to destroy humanity. But not Thanos, rather Covid-19 has come to put humanity on a pause.
Why a Need for a Good COVID-19 Source of Information?
Sport leagues, Religious journey, public gatherings, and School works have all been cancelled by the governments. The seriousness of the pandemic has cast a glaring loom ahead. For various sector of the world. Words are spreading there might be a global economic recession afterwards.
As the current situation we find ourselves in keeps getting worse. We are faced with an inevitable gloom over the coming days and months. During this period we need to get reliable information about what's going on. This is crucial in this period. Because of the lies, hoaxes and inaccurate information. Which keeps spreading like wildfire across the globe. And we should not be treating the ignorant and rumour mongers. While we are attending to the real patient of the virus. Let's call the rumour mongers in this situation the Covidiot. Set of individuals who sit down to type rubbish and false information. False information about the Covid-19 virus.
In an effort to provide adequate support and help to the community. We have decided to write an article. Which will help individuals with information concerning the Covid-19 pandemic. We know there are lots of good and bad site that you can collect information. But we will be listing the good ones later in this article.
Criteria of a Reliable and Trustworthy Source for the Coronavirus Pandemic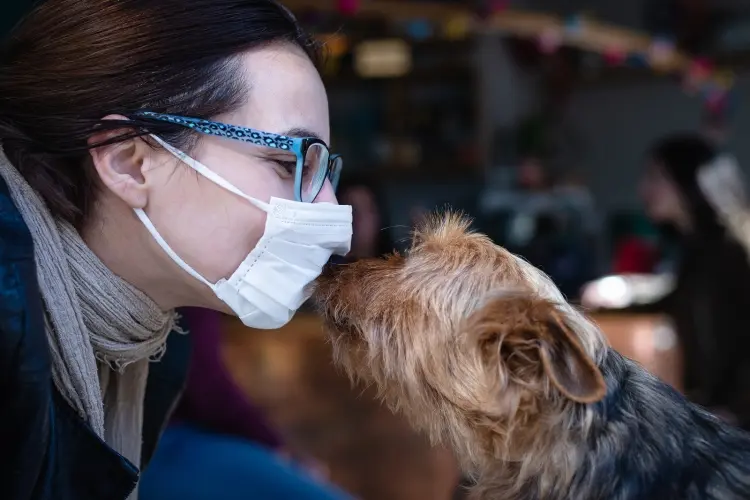 Before we discuss that, let's look at how to spot a Reliable and Trustworthy Source. For any information about the current pandemic.
1. A reliable source is one that has a well known me and references their information.
Just like how Wikipedia references its information. While the information might be persuasive, it doesn't translate into a reliable source. Always check out for quotes and information. With reference to a person's name and profession. Afterwards, you can look up for the persons biodata and confirm if its a legit information. Though, some sites are so good. That they provide the persons background and relevant knowledge to the article shared. Some even go as far as including the sites original source which might be a report or study or research. Linking it to the newly published article.
2. I think everyone knows what search engine are used for and how to use them.
They are your friends which you should employ when looking for necessary information. We have lots of search engine, the most common being Google, Bing and Yahoo. You can use them to verify any information you need.
3. Always check the time of any published article
Always check the time any information published on Covid-19 pandemic. Even, go as far as double checking given the circumstances we are in currently. Refresh pages for any latest update about the pandemic.
4. Images and Videos are essential
Images and videos are powerful tools for conveying information. They can be used for good and bad. Always verify the images posted on articles about the Covid-19 virus pandemic. You can confirm by performing a reverse image search on the article or post, mostly on the article itself. You will find out if the pictures posted are fake or stolen from another site without credits. This is done to ensure not fake information is sent out to friends and family. We have ignorant and illiterate individuals who concoct fake rumours and information. Spreading it to the general public and causing panic.
5. Check and double-check if possible triple check. You should do so for this article.
Always question every article on Covid-19 pandemic. Even if the article looks legit and you agree with it. Things can change from one minute to another. A new information might have sprung up after this article had been published. Try to check very well before sending out to friends and family.
This article has been written for you readers. With a compiled list of some sources that highly reputable and honest. They unravel the latest information about the current pandemic. Making you the reader get the latest gist about the pandemic. So you are not misinformed about the pandemic. So what the best sources to get the best information about the current pandemic ?
Best Sources to Get the Current Situation of the Pandemic
1. Government and other Official Government websites
Where else better than your country government or other known official government website. To get the latest information about the pandemic in your country. Though the government and its officials might not provide the accurate information. They do so, probably to reduce the panic around and keep everyone calm. But they remain the number one place to visit. When interested in getting real information about the spread of the disease. They collate data and process them into information for the citizens to follow. They have facilities that run the test, treat the patients and register the number deaths. They are at the fore front of information, when it comes to Covid-19 pandemic.
Though, the federal government usually pass the information through other official sites. Usually the Center for Disease Control for a country is in charge of this part. They work hand in hand with public health sector and the staffs. They also provide testing kits and do test themselves for any suspected case. With a good CDC, the containment of the spread will increase significantly. I will highly recommend you visit the pages of the CDC. Like in other countries, the CDC posts their information on social media. For the citizens to know what's going on in their area. You can follow the official government pages. Either on social media platform or visit their site for more information.
Furthermore, we have the state and local health sector. They play very important role in helping the CDC. They track suspected cases, by probably doing an home to home check. And contact tracing of infected individuals. This way, they help slow down the rate of spread of the virus . So you can check up on your state or local heath department site. This way, you know how critical the spread is in your area.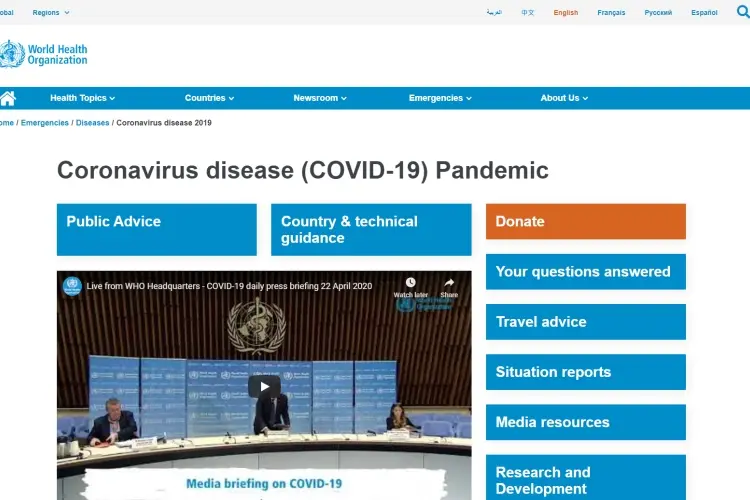 Well, then we have the biggest health organization. Where we can get all the necessary and live information about the current spread of the disease. They are one of the most reliable site to follow online. They have a special section for users online. A section that deals with misconception and myths. All about the virus called Corona Virus. Myths like Covid-19 not surviving in hot climate, or drinking alcohol or hot water kills the virus.
3. Case trackers
Researchers from top universities like John Hopkins University. They have taken upon themselves to provide useful information about the virus. They have created things like maps and dashboards to follow the course and spread of the virus . These maps and dashboards displays the live events of the Covid-19. As it happens in different countries and regions. They usually get their information from relevant CDC and WHO. And other reliable sources like the local media reports. So they have detailed information about the virus from country to country. Information like number of cases, number of recoveries made and number of deaths that has occurred. Though, these values doesn't show the real numbers as we have lots of people carrying the virus. They are asymptomatic and infect others. Another drawback is the limited testing kits available. For the CDC and cover healthcare providers have at hand. This limits their mode of operation, which affects the number displayed for the total number of cases.
4. News websites and Outlets
We have lots of sites that provide useful information. And live updates on the Covid-19 pandemic. We also have lots of news organization doing the same as well. News organization like the New York Times, NBC New York, The Atlantic, and NPR. They have provided detailed information on the Covid-19 pandemic. So you can easily visit their site or watch them on your TV screen.
Where else to get an instant update on the Covid-19 pandemic than on our very own social media platform. Lots of health experts and medical scientists have dropped their penny on the situation. Covering relevant insights on how to curb the spread, ways it spreads and history on the spread. Some even provide up to date data on the outbreak. This is easy for anyone to use, it is just at your fingertip. Simple open your phone device and visit any of the Social media platform.
In conclusion,
We advice you don't rely on a single source or a single expert. No one knows it all, try to follow multiple sources during this period. And remember to stay at home and stay safe Hope you enjoyed the article. Thank you for reading!!!.