Do you know there are several mobile applications that can make your photo look hilarious? Face Swap apps are great examples of such. Today, the trend all over social platforms is face-swapping, where your face is given to another person and vice-versa. It looks amusing when you see the result. There are quite a number of Face Swap Apps on the internet. However, just about 10 of them are exceptional. Each of these apps is available for free on either Android, iOS, or both devices. Check out the applications below to see if any of these face swap apps catch your fancy and join the new trend

Comparison of Best Face Swap Apps in 2023

Check out the comparison and review for Face Swap Apps below.
| | |
| --- | --- |
| Face Swap Apps | Operating System |
| Snapchat | iOS, Android |
| Face Swap Booth | iOS, Android |
| Face Swap App | iOS |
| Cupace | Android |
| Photo Face Swap | Android |
| Reflect | Android, iOS |
| Face Swap Live | iOS, Android |
| MixBooth | Android, iOS |
| MSQRD | Android, iOS |
| Copy Paste Face | iOS |
10 Best Face Swap Apps that Will Make You Laugh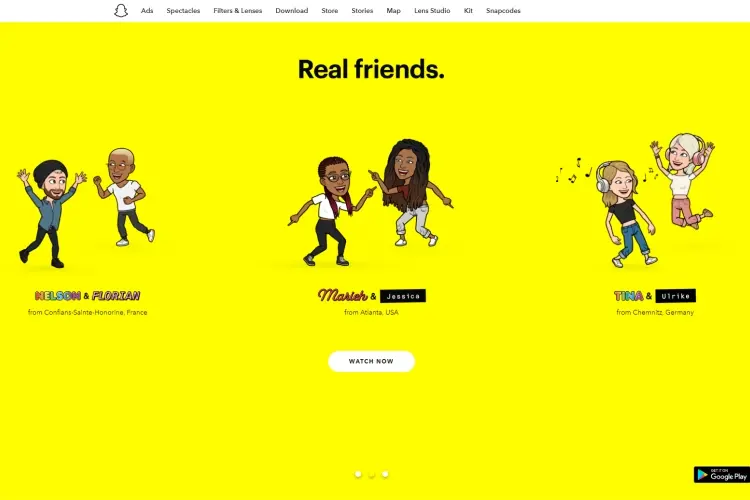 This is one of the most popular social apps with over millions of users. When it was first developed, it had a few simple filters which many people found intriguing. Today, it has lots of filters without the exception of the face-swap feature. As a matter of fact, the face swap filter is the most versatile on the app, where there are lots of options.
In many ways, Snapchat supersedes other face-swapping applications. For instance, the face swap feature on this app allows users to do some digging, unlike other face swap apps. Also, the hilarious image can be shared directly with friends on other platforms. Snapchat is available for download on both Android and iOS devices at a free cost.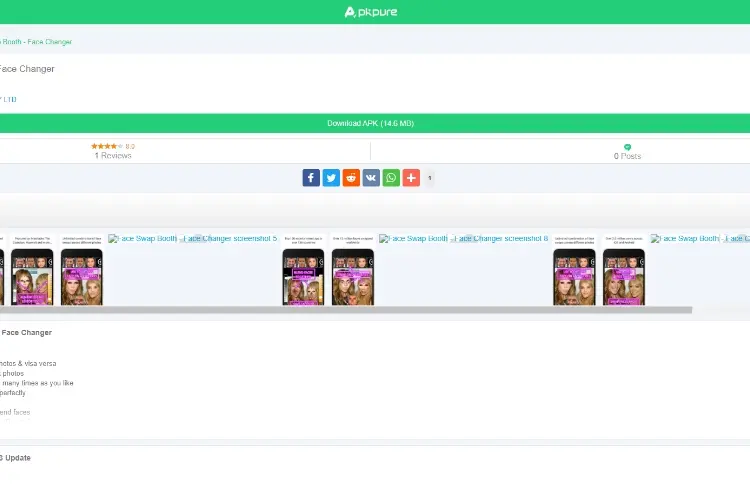 A good app where you can find lots of faces to swap with yours is Face Swap Booth. This application has storage, which is accessible as soon as the registration process is completed on the platform. The storage has lots of faces, including those of celebrities. Therefore, if you are thinking of swapping your face with a celebrity's face to see what you look like, Face Swap Booth is the app for you. The app also allows you to manually add faces in which it would be automatically detected and adjusted.
In addition, Face Swap Booth has advanced editing tools to reach perfection when working on funny images produced. Currently, this app is available for free on Android and iOS devices, but it is limited. An in-app purchase stands as its premium version to gain access to unique features, remove watermarks, and adds.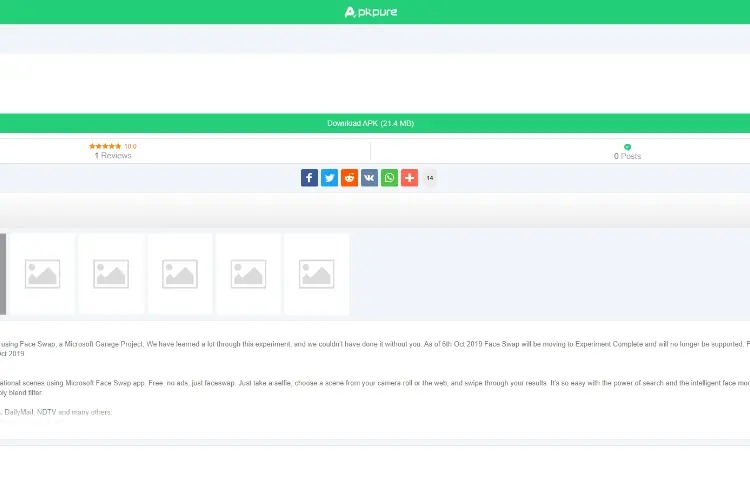 Brain Craft Ltd. is a big company that has produced the Face Swap App for lots of users to take hilarious photos of themselves. This application is only limited to iOS users for free. On Face Swap App, there is an auto-detection feature that makes swapping faces very easy. Also, it is possible to edit, flip, and rotate images taken on this application due to the number of controls available on the platform. The manual control, for instance, allows it easy to take and edit group photos.
Face Swap App has a filter feature, especially to change skin color tone to a better one. This app is connected to Facebook for direct sharing. In essence, it is a good app to make you laugh and look better.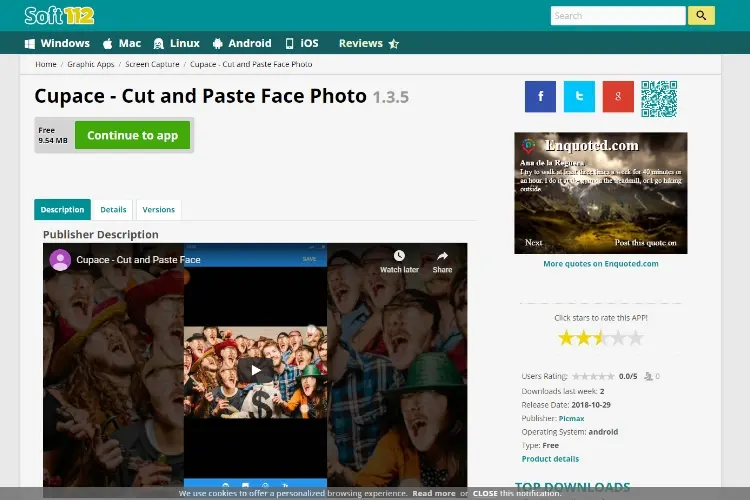 Cut and Paste Face Photo, also called Cupace is a face-swapping application that has handy features. These features altogether form hilarious images that can be shared on other social platforms. Basically, it is an editing app that would allow you to cut someone's face from an image and paste it into another person's face (including yours).
Although Cupace is a manually edited face-swapping app, it is simple and easy to do. The accuracy of fitting-in a cut image depends on the user. Indeed, Cupace is fun as it allows you to cut a particular image to be pasted into multiple images. It is only available for free on Android Smartphones.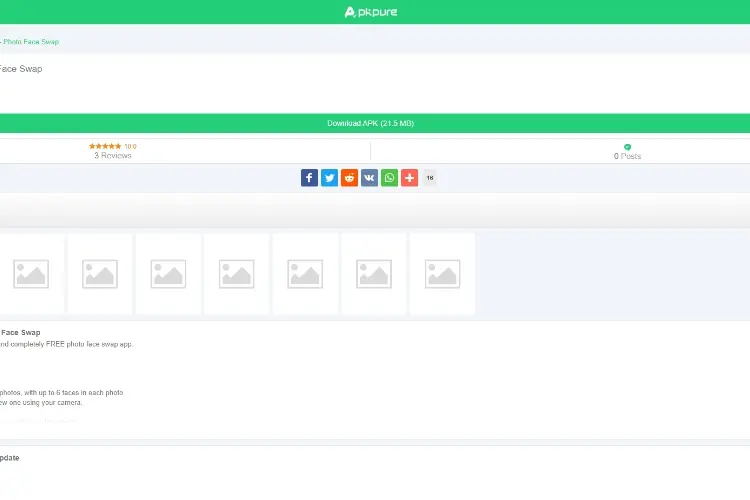 This is a simple app to use because Photo Face Swap allows you to switch faces in a picture. It is also called Face Juggler. It looks quite amusing having another person's face on yours using this face swap application. Also, this app is easy to use, and it produces real results. There are different things you can do to the resulting images. For instance, you can either save to your gallery or share on social platforms like Facebook, Instagram.
Photo Face Swap has a unique feature called the Face Bomb Effect. This feature makes it possible to put one face on different persons in a single picture. This face swap app is available for free on Android devices.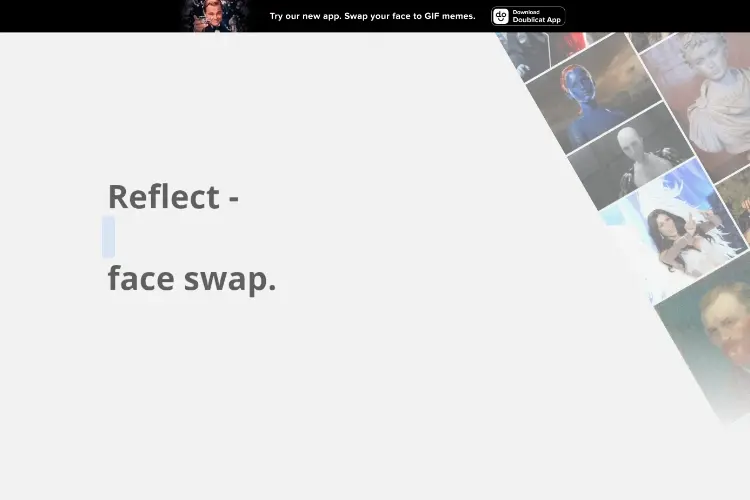 Reflect, also known as Realistic Face Swap, is an AI-based tech application that has been designed to be fun, realistic, and exceptional. This is the perfect photo editor to switch faces in simple steps. The results of the images from this phone face swap app are in high-display; hence, its best use can be guaranteed. It is available for free on both Android and iOS devices.
With its AI technology, it can automatically adjust color and skin tone to desirable tastes. There are few other exclusive features on this app, like the adjust level option and the built-in meme creator. The adjust level option makes it easy to control the level of the swap and modify it. The built-in meme creator helps in creating memes with ease, it could be shared on social platforms like Facebook, Twitter, etc.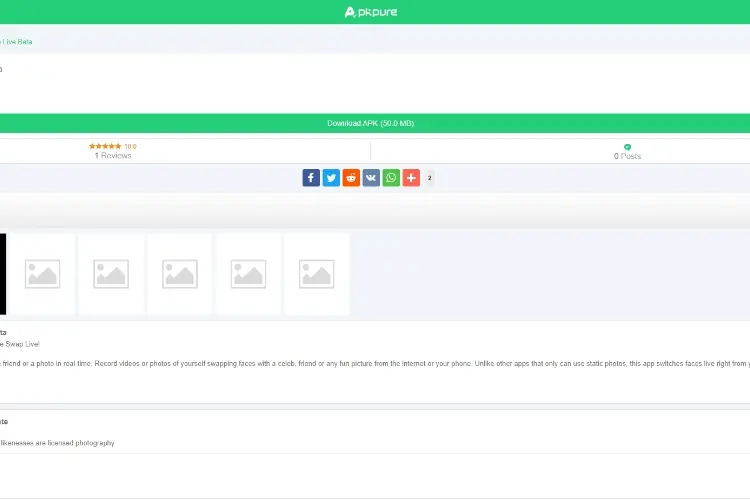 A more exquisite and fun face swap app on the list of best face swap apps is Face Swap Live. This application is different from the others. Instead of an image, it records videos in real-time. As soon as you launch the application on your mobile device (Android or iOS), it switches faces live. It is most preferred with a partner or friend.
In a case where you can't take recordings with a friend, this app allows you to swap faces with a celeb or any picture on the internet. Using this application is easy, but make sure you and your friend's faces are within the camera frame. The camera viewfinder does the whole swapping work when faces are in range. There is a free and paid version of this app on iOS, but only free on Android.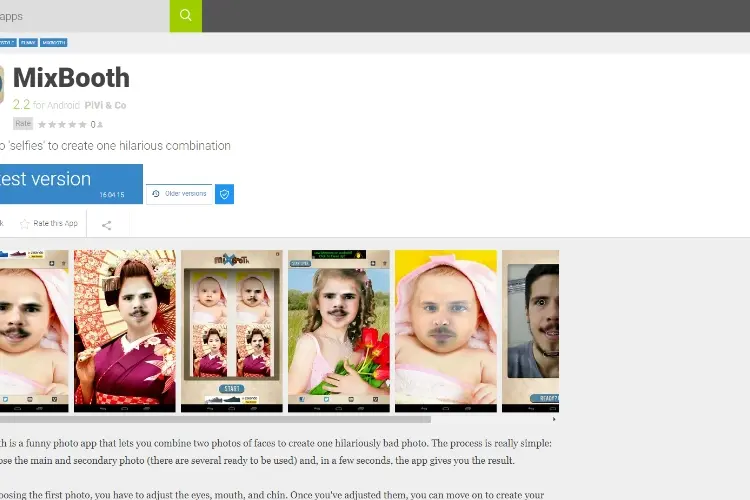 Imagine taking a lousy photo and making it very funny? MixBooth is the app to get you down on that. This application combines two different images of faces to form one bad photo, which would definitely make you laugh. This app has few features that make it quite exceptional from other photo apps. The resulting funny image is undoubtedly one of the reasons why most people love to use it.
MixBooth is an entertaining face swap app because it lets you mix your face with a celeb or another personality in an awful, yet funny way. It is currently available for download at no cost on Android and iOS smartphones.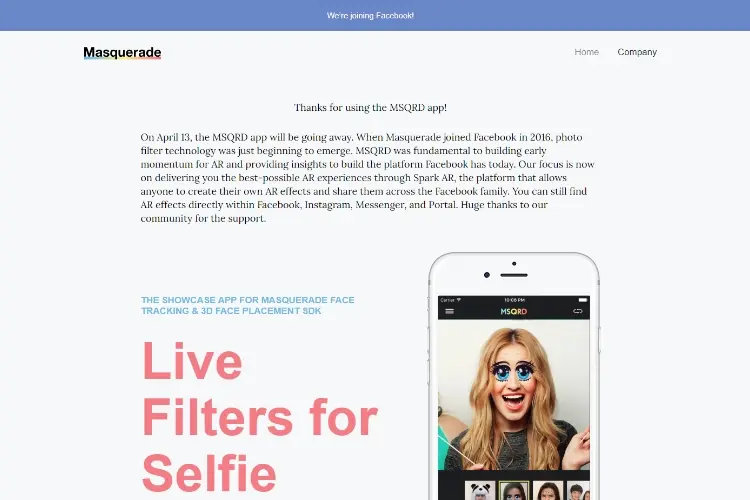 MSQRD (Masquerade) is an interesting app that makes you look clownish in one photo. It is a fantastic app that Facebook had to acquire its ownership. This application is a lot simple to use, and the resulting images are funny. Just like Snapchat, MSQRD has really great filters and features. For instance, there is an animation mask feature that can be added to a video or image for fun. This means you don't only take pictures, but record videos as well.
Since Facebook has acquired MSQRD, millions of users all over the world now use the app. This face app is available for free on both Android and iOS phones.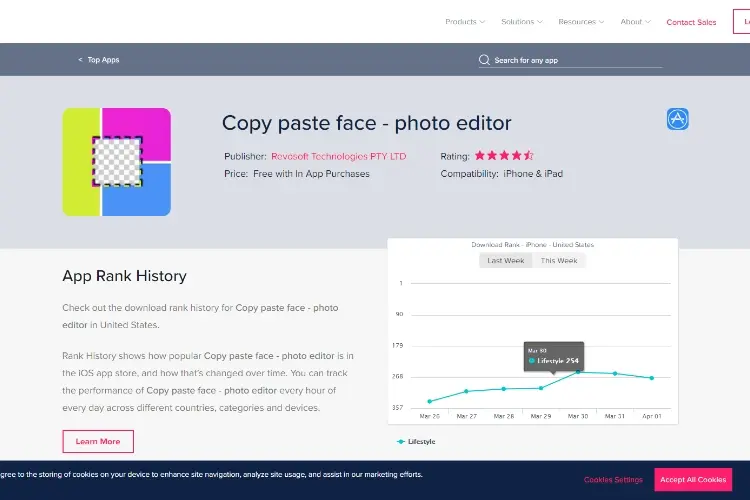 Just as the name implies, it allows you to copy faces from images to paste on another face. No doubt, it looks funny having another face on someone else's. The creative thing about this face swap app is that: it allows you to also select features from the face. For instance, you may not need to copy the whole face; rather, take parts like the nose, eyelids, and so on.
Copy Paste Face is mostly used to create collages and test new hairstyles, especially for women who want to see how they'd look on a new style. Additionally, this app allows you to face bomb as well as superimpose face onto a background. Indeed, it has an awesome face-swapping app, to be used by anyone using Android and iOS devices.
Conclusion
Creativity has extended to so many areas, which is why there are lots of Face Swap Apps that will make your photo hilarious. The sole purpose of these apps is to entertain and see how you'd look if you were someone else. Each of these apps has something unique about them. It would be nice if you tried them out, as long as it is supported by your mobile device.