If you're interested in becoming a mobile games developer, but don't know how to get started, this is the guide for you. We'll share the key tips and tricks to help you succeed in your ambition. Let's dive right in and get started.

Why Game Development?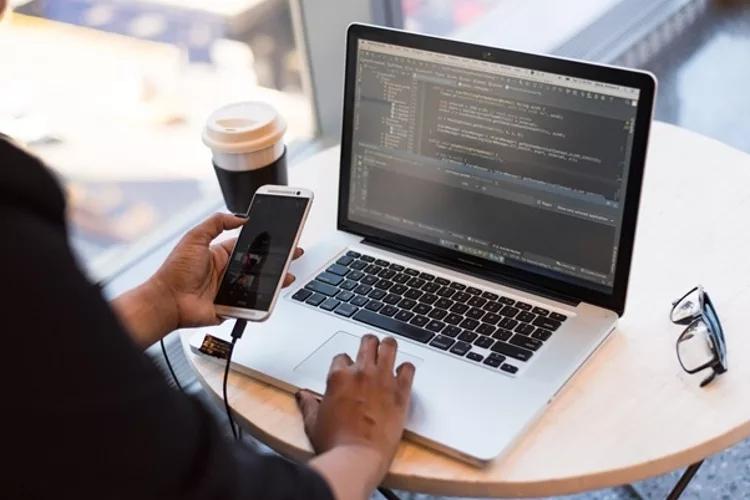 There are many reasons why you might want to get into creating mobile games. Software development is a high income skill for one, and it can be a lucrative career. But for many people, following their passion is important. And what better job to have than one which dovetails with your hobby?
Anyone Can Do It
It's important to remember that anyone can develop a game. There are so many resources available online today, many of which are free, that you can easily start in your spare time. Even with no previous experience, you can quickly find articles, tutorials and books to help you begin.
One Step At A Time
It's always a good idea to start out small. The bigger and more complex a project is, the more likely you are to feel overwhelmed and become demotivated. A demoralised developer is not one who is likely to complete the game they are working on, which is never a good thing. Derek Yu wrote a brilliant piece outlining the importance of finishing a game, which is essential reading for any budding developer.
Look To What You Love
Seek inspiration from the titles you enjoy. Whether it's platform games, fighting games, or puzzles like Candy Crush, if you love something, you are far less likely to find it strenuous. Try to replicate a game that is already on the market. The simpler the better, just to get you started. The choice of platform or software is irrelevant. You could even consider games aimed at a more mature market, such as gambling.
Follow The Money
If you want to earn, see what others are working on. Mobile casinos are an especially lucrative area at the moment. There are so many apps and mobile casinos today that comparison sites have evolved. Such tools assist players with finding the right mobile casino games for them, with everything from online slots, to live dealer products and crypto games. These sites also help players to find properly licensed casinos, plus those offering trustworthy payment systems like Mastercard, PayPal or Neteller. Check them out for inspiration.
Consider The User
When designing your game, think about ways in which you can make it completely unique. But don't overlook the end user. Can they actually read your fonts? Do the colours clash and hurt the eyes. Are the menus too busy? Are the controls fiddly? The easier a game is to play, the more likely it is to become a success. Think of the popularity and simplicity of Flappy Bird, for instance.
Don't Dwell
There's no need to spend lots of time overthinking the details, just dive in and get started. You will learn as you go by making mistakes. On top of that, whatever mobile games you create, no matter how basic you may feel they are, these can go into a portfolio. When you come to apply for jobs, you'll need to display examples of what you can do. Every project helps you along the way.
Know Your Abilities
Are you already familiar with coding? If so, start developing your games using a framework written in a language that you already know. If you have a familiarity with the tools you'll be using, that frees up mental capacity to focus on actually improving your game creation skills. If you are not a coder, find a simple engine like Godot. This makes use of a GUI, helping you to build your game without a deep knowledge of programming languages.
Every Way Is The Right Way
Remember too that there is no "right" or "wrong" way to build your games. Find your own processes by simply doing things and seeing what works for you. Even the most experienced, intelligent and successful developers continue to learn new things on a daily basis. Nobody can tell you that what you are doing is going to make you a success or a failure. So by all means read, study and seek advice, but don't put too much emphasis on following other people.
[word count - 725]
WHEN COMPLETE PLEASE FILL IN CHECKLIST BEFORE MOVING TO 1.2:
● It is the same structure as donor site
● Link to donor site (if applicable, if extra link is 0 do not worry)
● No link in first paragraph
● No link in last paragraph
● Correct links: branded, phrase match, exact match, naked url, no match (READ BRIEF)
● Meta description is 130-140 characters
● Meta title is max 540px
● Source for image
● Angle flows seamlessly in the article
● 3 specific positives about the backlink
● As close as possible to word count