The 'USB Drive Not Recognized' error may arise at any given time when an external device or storage is being plugged to a Windows 10 computer, so it necessary to be prepared to handle this error whenever it comes up.
When to See "USB Drive not Recognized" Error on Windows 10?
If you plug in other devices via USB port on your computer, a situation like this should be expected where the Windows 10 computer would be unable to recognize your device, so you can be aware of the simple procedures required to fix it. AN d that's why, in this article, we've gathered the best and quickest methods to solve the 'USB not recognized' error, and their detailed procedures.

In most workplaces and offices nowadays, the Windows 10 OS is the most commonly used, and office workers tend to search for methods through which every error can be solved and permanently taken care of. Someone that regularly uses a USB drive, for instance, may have to store important data within and take it everywhere. When it is time for it to be accessed, if a computer doesn't recognize it, that there, is a problem. To solve this problem, some methods and tweaks can take care of it pretty easily.
Best Ways to Fix The USB Drive not Recognized Error on Windows 10

Disable Fast Startup on Windows
As the Windows 10 has got a feature known as 'fast startup', it can result in errors with other services. This may cause the USB Device Not Recognized Error. Disabling fast startup can solve this problem, and you can disable it by following these steps:
Go to the Control Panel. Search for it in Windows Search or Cortana.
When you access the Control Panel, select the 'Hardware and Sound' Section.
Next, visit the 'Power' section to continue.
When the window for Power Options is displayed, select the 'Choose what Power buttons do' option.
Afterwards, select the 'Change settings that are currently unavailable' option.
Then, click on 'Fast Startup' in order to disable it.
When Fast Startup has been disabled, select 'apply' and OK to effect the changes.
Lastly, reboot your PC.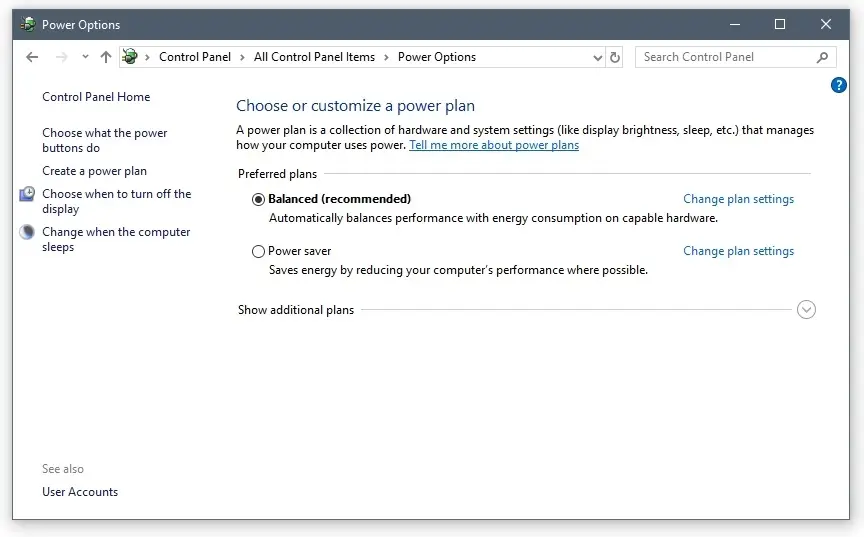 Now check if your USB device is now recognized.
Update Drivers Or Install Default Drivers
For some certain Windows errors, their causes are often solely due to outdated drivers. So if you notice the 'USB not recognized' notification on your PC, then it is necessary to update your PC drivers first. As an alternative, you can also scan for the problematic drivers and use Windows to automatically install them. Follow these steps below to perform these updates.
Proceed to the Device Manager by using the Windows + X keys simultaneously. Select the Device Manager form the options displayed.
When device manager has been opened, go to the 'Disk Drives' section.
Next, right click on the default hard drive that is currently in use on your computer.
Choose the 'Uninstall Device' option.
When uninstallation has been completed, you can then restart your Windows 10 computer.
Connect your USB drive/device when Windows has been fully turned on.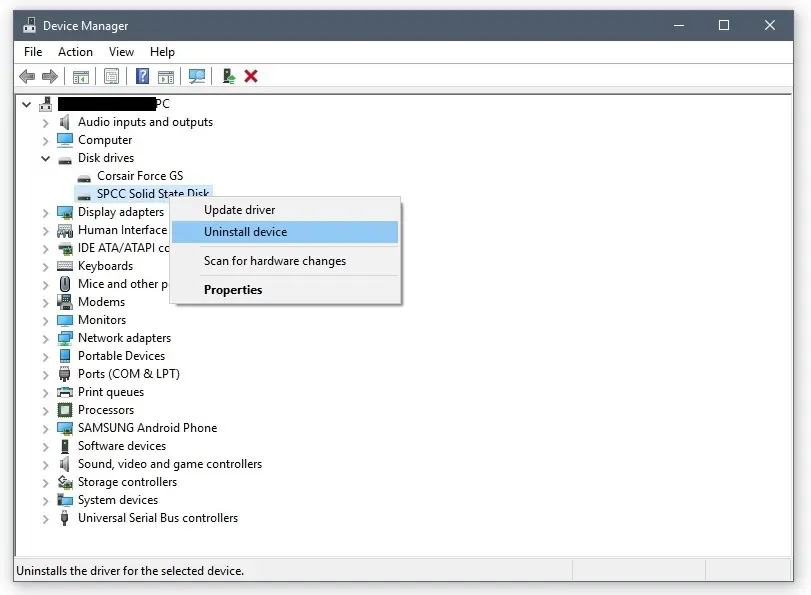 USB Storage Partition
Partitioning the USB storage can also solve the USB Not Recognized Error. Follow the given procedure below.
Press Windows + S keys simultaneously.
Type in Computer Management into the Search bar and select it from the results displayed.
When you get to the computer management, select the 'Disk Management' option.
Then, click on your inserted USB drive from the File Manager.
Look at the size of your USB-drive from the window named 'Disk Management'.
If a drive has not yet been partitioned, it will display an 'Unallocated space' information.
To get it partitioned, simply right click on the USB drive and select the 'New Simple Volume' option.
Ensure that the instructions displayed here are adhered to in order to finish the partitioning of the hard drive.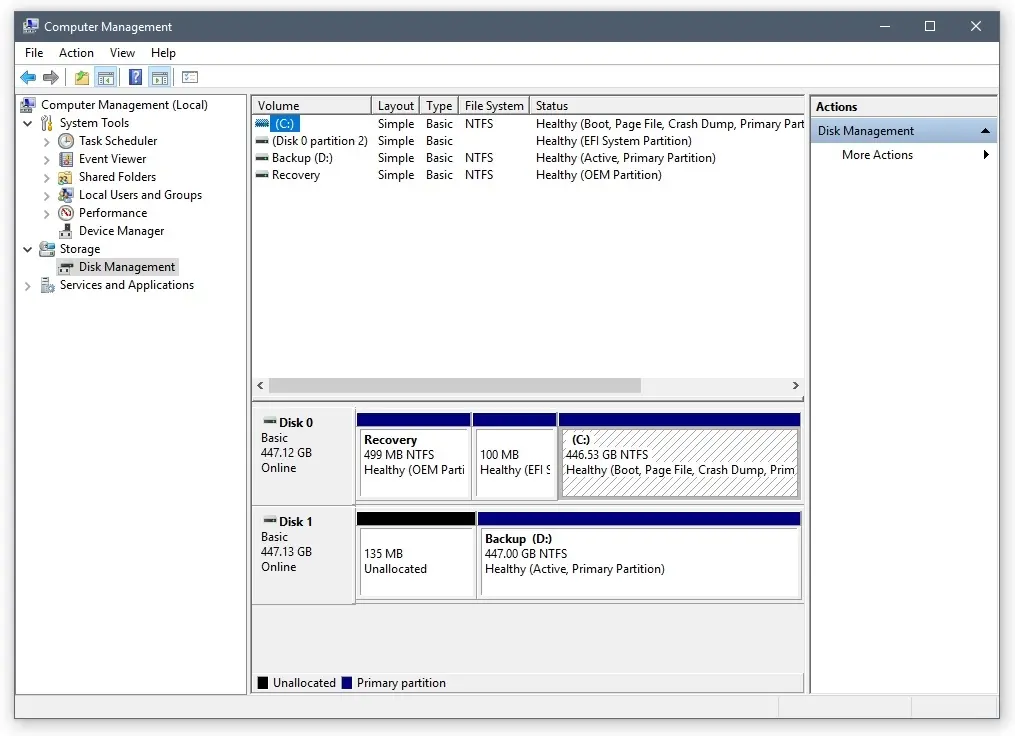 Give A Letter To The USB Drive
Aside from partitioning your USB drive, you can give a letter to it in order to solve the 'USB Not Recognized' error. Follow these steps to go through with it.
Search For Computer Management via Window Search/Cortana.
Proceed to 'Disk Management'.
Find and right-click on your installed USB drive.
Look for the 'Change Drive Letter and Paths' option and Click on it.
Next, select 'Add' option and then five or add a letter to it.
Ensure that your installed USB drive works with the NTFS filesystem. If its file format is other than NTFS or FAT32, then the Windows OS will not recognize or even detect the drive.
Most times, devices that have been hidden on your Windows computer could trigger the error, 'USB Device Not Recognized'. All you need to do is look for them singularly and uninstall them to get rid of this error.Follow these steps to get it done.
Press the Windows + X buttons simultaneously to open the Run box.
Next, type in 'cmd' and select the Enter key or OK.
When Command Prompt comes up, enter in these commands, and press Enter after each.
set devmgr_show_nonpresent_devices=1
cd
cd windowssystem32
start devmgmt.msc
The Device Manager will then start immediately, displaying a window.
Click on the 'View' option and select 'Show hidden Devices'.
Next, expand on every available section and remove the entries that are grayed out.
When they have been successfully deleted, you can then reboot your Windows PC.
Finally, plug in your USB drive and use, as the error should be gone now.
Remove Problematic Device and Give A Distinct Letter To It
Proceed to the Device Manager via typing it on Windows Search.
Go to 'Universal Serial Bus Controllers' option.
Expand its window, and find and right-click on the 'Unrecognized Device'.
Next, select the Uninstall device from the menu.
Select the 'Scan for hardware changes' option.
Now, end or close Device Manager.
Go to the Computer Management by tapping on Windows + S keys simultaneously, and then search for Computer Management via the search box.
Select Computer Management, and continue to Disk Management.
Next, find the appropriate USB drive, and then right-click.
Click on the 'Change Drive Letter and Paths'.
Next, select 'Change' option and add a new letter to the USB drive.
Connect The USB Drive To Another USB Port
If USB drive is still not recognized on your computer, then you may connect it to your computer using another USB port. Try this and see if it is successful.
How To Fix 'USB Keyboard Not Recognized' Error on Windows 10
Like USB drives, A USB keyboard connected to your computer might go through a 'USB Not Recognized' error as well. It occurs mainly when the USB cord was slightly detached from the PC. To solve this problem, you can look at the various methods which have been listed below in detail. Look for any that will efficiently solve the problem for you.
Use A PS2 Keyboard To Fix The 'USB not Recognized' Error
Whenever it so happens that you USB keyboard is not detected by your PC, then attempt to set it up as a PS2 keyboard on your computer. As an alternative, you can utilize another USB port or adapter if USB features are required.
Delete Problematic Keyboard Drivers From The PC's Device Manager\
If your computer finds it difficult to recognize a USB keyboard, then you might want to remove some compromised files from its Device Manager. The Windows OS sometimes gets the keyboard drivers mixed up. To delete these drivers that seem to cause this problem, follow these steps:
Visit the Device Manager.
Select the keyboard drivers.
Next, remove the several keyboards. Do this by right-clicking on the keyboard drivers and then select the 'Uninstall' option from the options displayed.
Lastly, restart your computer and check if the error 'USB not recognized' has been taken care of.
Enable Your Keyboard
If your keyboards fail to be activated via the USB controllers, this could probably be a reason why Windows doesn't recognize it. You can take care of this issue by opening the device manager, and check the USB controller that has been disabled. When it's been found, then right-click and select 'Enable'. Try the keyboard to see if it is now functional.
Restart Windows and Remove The Battery
Similar to other errors that occur on the Windows OS, a restart pretty much solves the issue, many a time. Therefore, if you discover that your computer's USB keyboard is not recognized, you might have to r estart your computer. Either that, or turn it off and remove the battery just to cease its power completely. Wait for several minutes before turning it back on, and see if your keyboard is now detected on your Windows 10 PC.
Reconnect Your USB Keyboard
You may connect your USB keyboard with another port, if it continues to experience errors on a particular port. Sometimes, the solution might be as simple as a 'unplug/plug' tweak.
Relevant Links: https://support.microsoft.com/en-us/help/2654149/error-usb-device-not-recognized-when-you-try-to-access-a-usb-external