The background of every content is the font. It is a simple yet powerful component that makes up the structure of an article or design. Without these fonts, it would be impossible to write or read anything at all . As you read this article, a font was used to write it legibly. This is how much fonts can be of help to you.
There are hundreds of fonts with a list of them being commonly used . However, fonts can be created and personalized. With the right tools, it is possible to create the desired type. This is a guide that talks about the 10 free tools to create your fonts with ease . By the end, you should have chosen what to use to get started.
See the table below for the top 10 tools and what supports them.
| | |
| --- | --- |
| Tools | Support |
| FontArk | Chrome and Safari |
| BirdFont | Linux, Mac OS X, Windows, NSD |
| FontStruct | Modern Browsers |
| PaintFont (Calligraphr) | Modern Browsers |
| Glyphr StudioM | Modern Browsers, Chrome+ |
| TTFEdit | Linux, Windows, Mac OS X |
| FontForge | Windows, Mac OS , Ubuntu, Linux |
| Fontastic | Modern Browsers |
| MyScriptFont | Modern Browsers |
| BitFontMaker | IE 9+, Safari 5+. Firefox 2+. Chrome |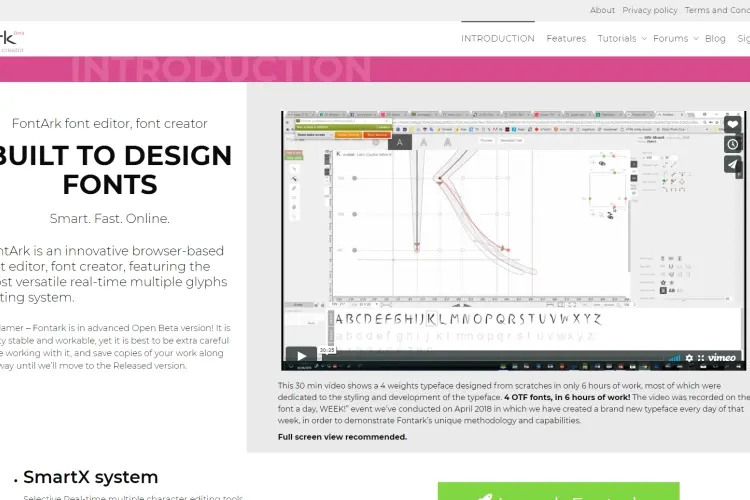 Based on the design of this font creator, you would agree that it is beyond incredible. FontArk works with special types of browsers , i.e., Chrome and Safari, to create its fonts. It allows you to draw letters the way you want to create fonts. This font creator has unique features, with the Outline Generator being the most exceptional one . This feature ensures the auto-creation of an outline around the letters drawn. Once this outline is created, it can be adjusted to certain sizes and forms. FontArk also allows you to modify several characters at the same time .
Other features include the Logotype and Icon Modes. Using FontArk is easy, but it requires a Signup to get started. There is a demo version available to see how it works.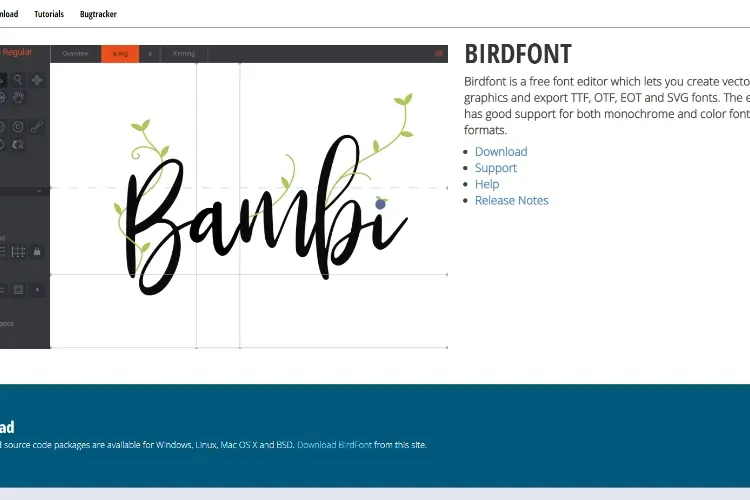 The documentation of BirdFont is a characteristic that makes it different - it is well-documented. The interface gives a clear description of the well-detailed documentation; there are top tabs, main tab, and a sidebar with tools. This desktop tool is free and can be used to create fonts easily. It is supported by Linux, Mac OS X, Windows, and BSD.
BirdFont uses simple procedures of either drawing on the grid and importing SVG icons to create a font or drawing letters by hand and importing it into BirdFont for finishing . Regardless of whatever procedure you use, tracing commences on it . Also, BirdFont can import drawings from Adobe Illustrator and Inkscape . Once it has been adjusted and personalized, it exports it to SVG, TTF and EOT fonts .
A quite different but simple way of creating fonts is by using FontStruct. This font creator allows you to build fonts by combining geometrical shapes and adjusting to the desired size and form . Some people find the process very easy, while others have issues; therefore, its simplicity is relative. FontStruct requires a signup to get started , and it works on all modern browsers.
Generally, FontStruct provides you with two options - build your font or create from people's work . Also, the user-interface is easy until you change mode. The change is from usually Basic Mode to Expert. The latter gives many options to create and work on your font. It is also possible to switch from normal screen to full-screen mode to enjoy other incredible features on this tool creator.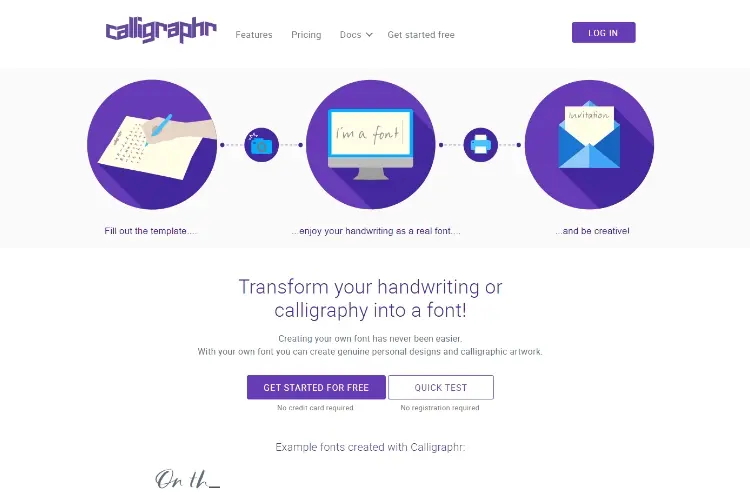 For beginners who want to learn how to create their fonts with ease, PaintFont should get you into it. It is a web-based tool that simply works using your handwriting . This means you don't have a lot of work to do in creating, building, or adjusting. PaintFont works on all modern browsers, so there are no limitations to it.
To get started on using PaintFont , download a template in either PDF or PNG format. Open the file and fill out the necessary details required . You can do this either with your hands or an image editing software on your PC. On completion, upload the used-template back to PaintFont in grayscale either as PDF or PNG format . Your request for a new font based on your handwriting is later processed. You should get an OTF or TTF font afterward.
Talk about going professional, Glyphr Studio is an ideal choice to use. This font creator offers both creative and practical solutions to create a font with ease. It is an exclusive tool for fonts that runs as an HTML file . No wonder it works on all modern browsers and works perfectly in Chrome . The result of the fonts from Glyphr Studio is more than extraordinary. Besides, it has a Two-Screen Mode for maximum performance.
To begin the creative font process, Inkscape and Adobe Illustrator are two major platforms to import outlines to use. Even SVG fonts could be used in some cases, as long as it would be modified . From the outlines, adjust kerning and ligatures as well as create Linked Shapes. The purpose of creating Linked Shapes is for reusability so that you could draw small letters .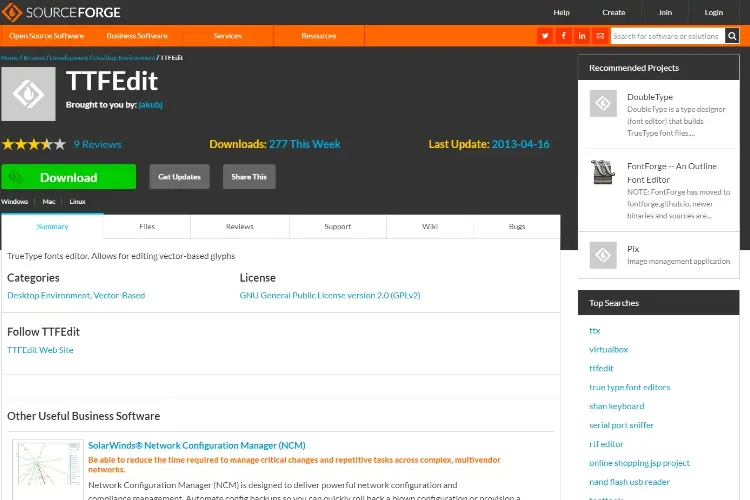 Want something professional, and a little basic to use, TTFEdit is a great choice. This font creator is quite impressive, considering its design and interface. The interface, in this case, is divided into different tabs for convenience. This implies that: you can perform actions on characters with ease. TFFEdit is supported by Mac OS X, Windows, and Linux.
From the name, i.e., TFFEdit, it looks like you would be editing previously-existing TTF fonts . However, with enough modifications, you should have a personalized font of your own. Being a desktop tool to build smart fonts, it requires a download . This is free software, therefore, to install shouldn't take much time.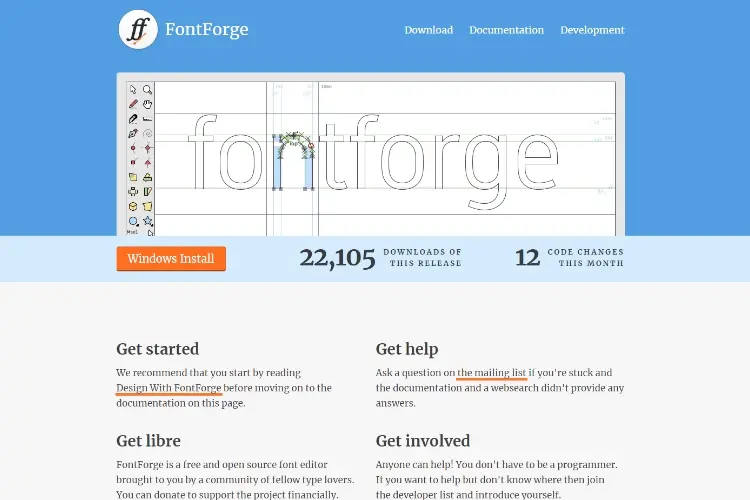 Taking professional font creators into consideration, FontForge has a good lead. Not only is it free, but open-source too. It allows several users to make use of its software to create their fonts in the best way possible. This font tool is, however, open to beginners because there is a lot to learn from it. FontForge works best on Windows, Linux, Ubuntu, and Mac OS X .
Using FontForge, you will be required to draw letters with the aid of curves. These drawings are then modified into shapes as well as positions depending on how you deem fit. It has a distinct feature called the Spiro Mode that allows perfect adjustments on letters drawn . Also, there are layers to help aid control over the curves.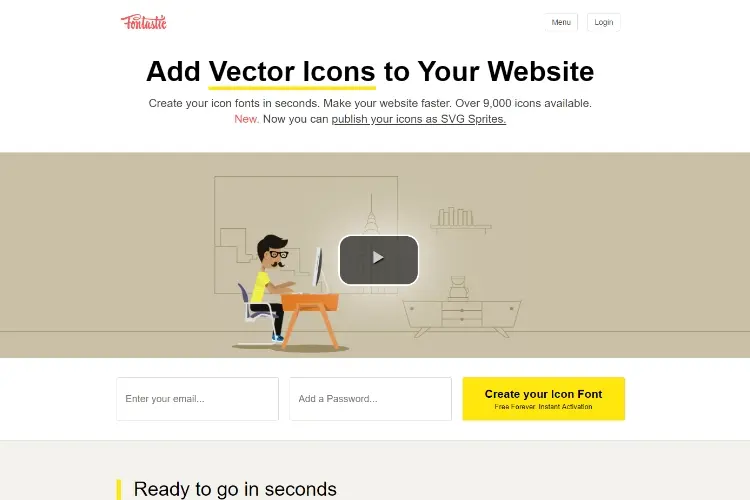 The wordplay is enough to tell you how impressive Fontastic is. It makes use of icon fonts, instead of letters in its case. These icon fonts are small images; they are mostly found on websites and applications . This font creator is simple and a little easy to build personal fonts. You will be needed to upload existing icons in the form of SVG files. These icons in these files are then converted into the Fontastic software for modification. It requires smart, brainwork . Fontastic works on all modern browsers. And to make use of it, you need to Signup first.
Added to the list of top font creators to use, MyScriptFont - which uses PaintFont's concept, is nice. This works specifically for people who want to turn their signatures into a font. It does the transformation without hassle. First, you need to download the template just like PaintFont . Then, you fill the template with a black or dark blue pen . Make sure before you return it to MyScriptFont for processing, you scan using grayscale . Once it is done, you have created a font either in a TTF or OTF format . This software works on all modern browsers, with no exception.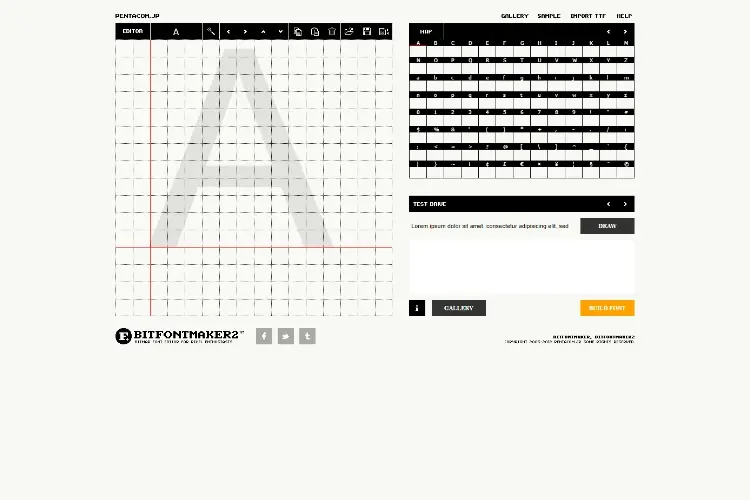 Finally, a font tool that makes everything a lot different is the BitFontMaker. This is a creative tool from Pentacom. It simply allows you to create pixel fonts in the easiest way possible under good circumstances. If you have probably seen old video games, using BitFontMaker to replicate those fonts into your personalized type is easy. All you have to do is browse BitFontMaker's gallery to see what others have done. Then, upload TTF or OTF files, so you could paint and edit them . Also, you can c reate yours by drawing letters from the table on the tabs . BitFontMaker brings out the creativity in you. It is supported by IE 9+, Chrome, Safari 5+, and Firefox 2+.
Conclusion
Don't all these regular fonts bore you? Who says you can't create your fonts when there are free tools online to do that? Each of these free tools described above has their way of doing things. While some are simple, others a little complex. However, it promises one result at the end - a unique personalized font. Choosing any of them is a bold move, but ensure that your choice (from the 10 free tools to create your fonts) is supported by your PC.